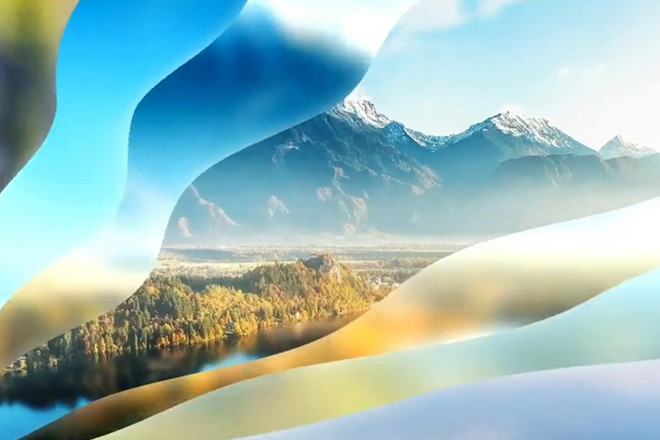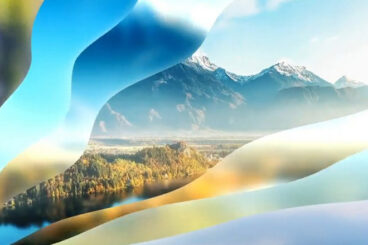 Today we're bringing you a collection of some of the coolest and most creative transitions effects for Final Cut Pro.
As a content creator and video editor, you can never have enough transition effects. Because usually, you tend to use different styles of transition effects for each video to make them look original and creative.
We found some trendy Final Cut Pro transition effects for this collection. You'll find transition animations suitable for all kinds of videos from YouTube vlogs to wedding videos, business slideshows, social media promos, and more.
You can download all these transitions and templates for a single price when you subscribe to Envato Elements. Of course, we included a few free templates for your personal projects as well.
Download thousands of Final Cut openers, titles, logo stings and more with an Envato Elements membership. It starts at $16 per month, and gives you unlimited access to a growing library of over 2,000,000 graphic templates, design assets, themes, photos, and more.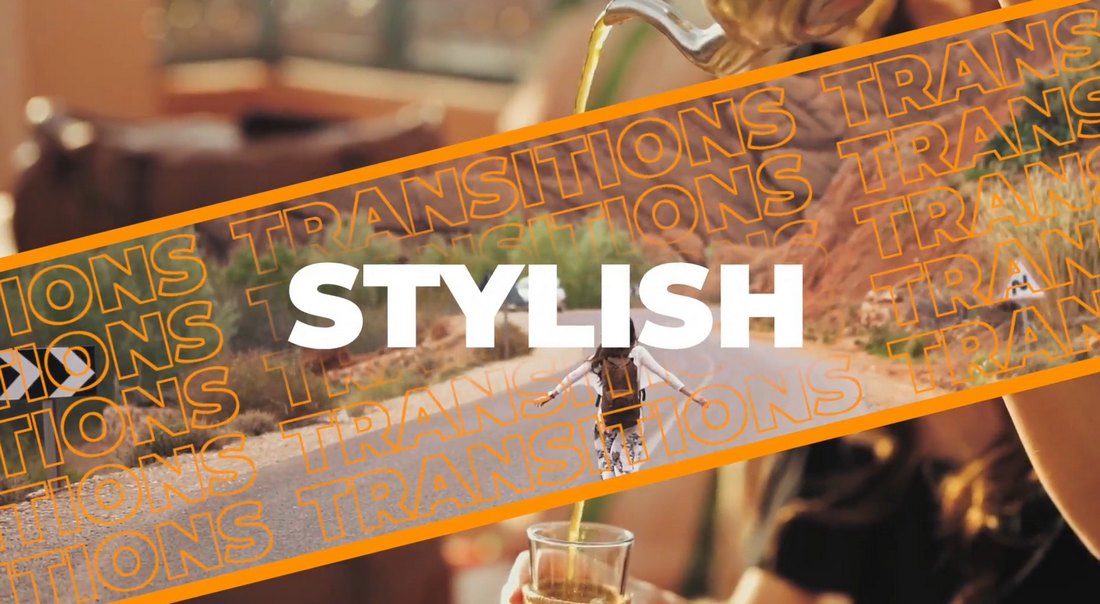 Transitions effects now come in many different types and forms, allowing creators to create unique effects to transition from one scene to another. This Final Cut Pro transitions pack includes a set of typographic effects that lets you add stylish typography animations for transitions. It's perfect for trendy lifestyle, fashion, and various other creative videos.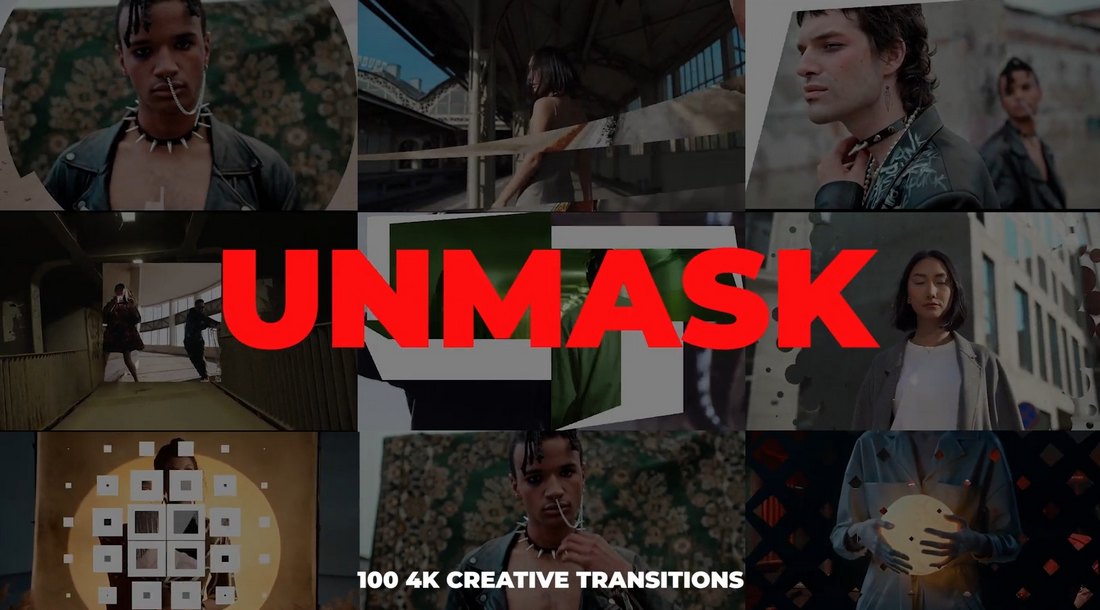 Unmask is a big bundle of transition effects for Final Cut Pro. There are actually 100 different transitions included in this pack and each transition is available in 4K resolution. There are some amazing effects with 3D-like designs for making cool transition animations for YouTube, promos, and social media content.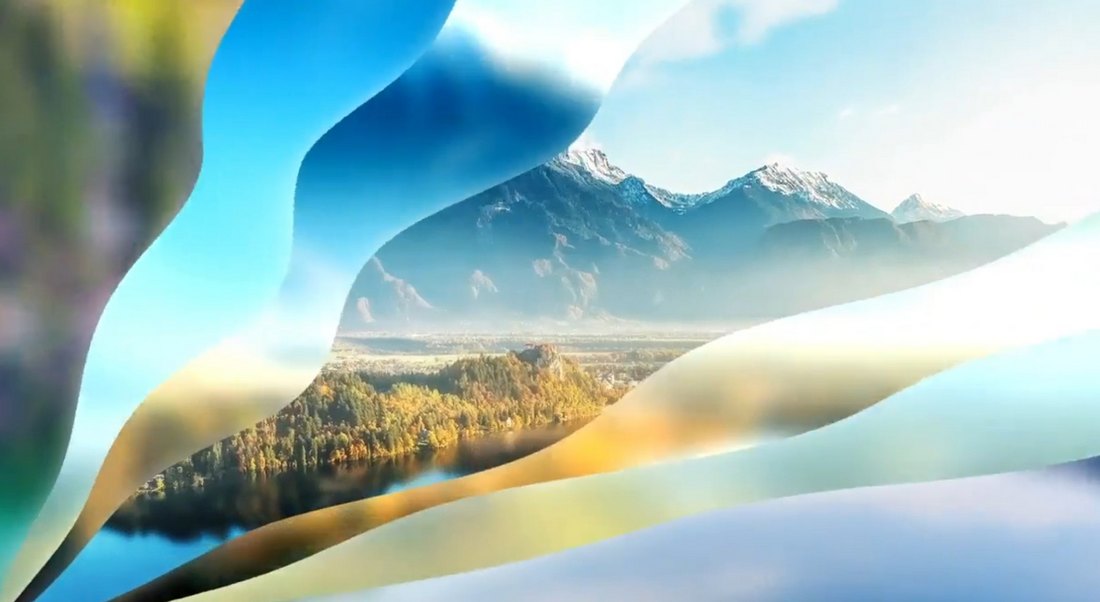 Want to make videos that make waves across social media and YouTube, then this transition pack will help you make that goal come true. With these transitions, you can add cool transitions with wave effects to make your videos look even more stylish and creative. There are multiple styles of waves effects to choose from and they all look pretty incredible.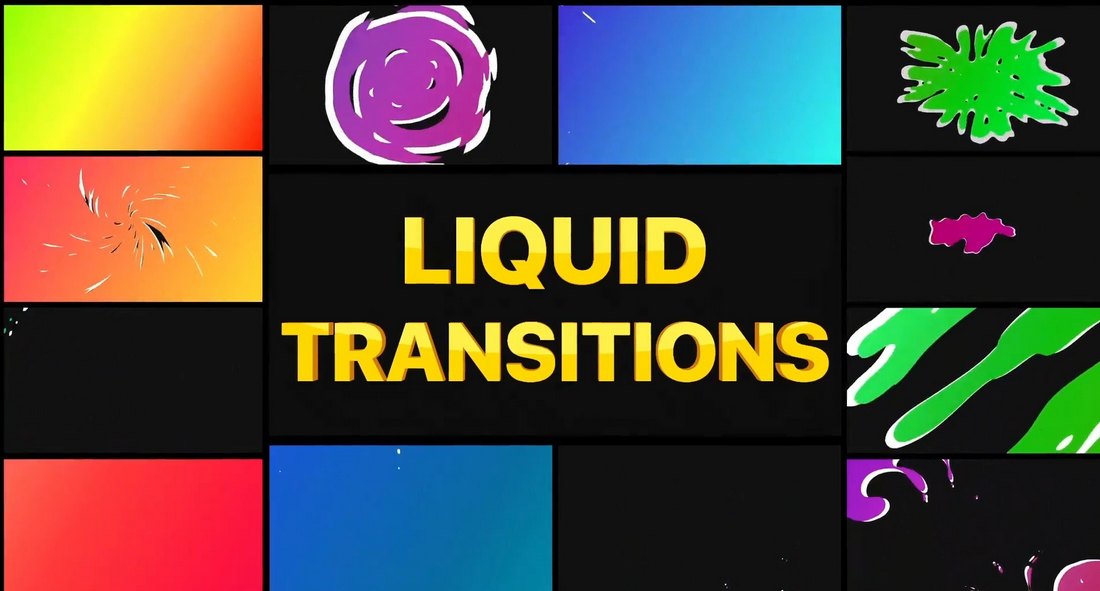 Use this bundle of Final Cut Pro transitions to add colorful liquid effects to transition between clips in your videos. It comes with several different transitions with liquid-style designs. They are especially suitable for creative YouTube videos, educational content, and fun social media videos.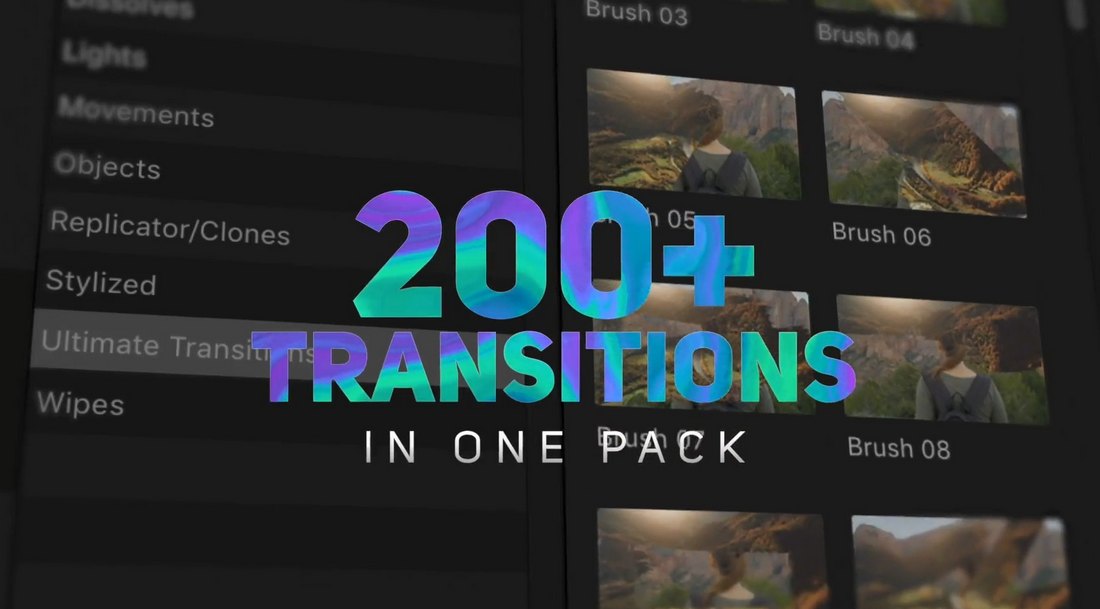 With this massive Final Cut Pro transitions pack, you will never run out of options for making unique transition effects. It includes more than 200 transitions that come in 21 different categories. Each transition is available in 4K resolution and you can easily customize them to your preference.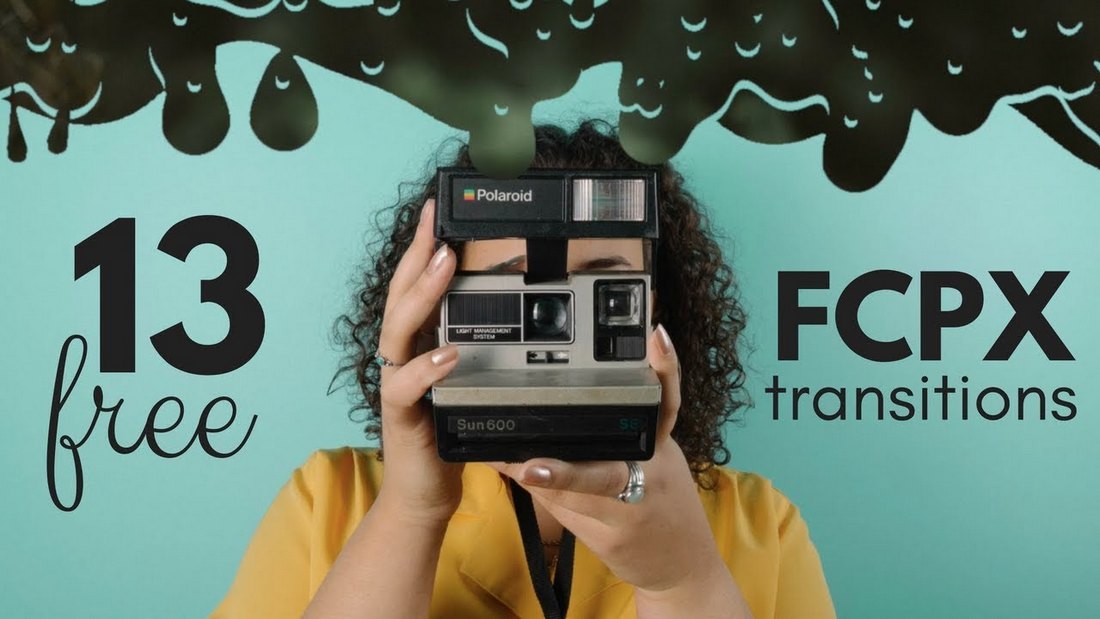 This is a collection of free Final Cut Pro transitions that include 13 different effects. There are multiple styles of effects included with brush style effects, water droplet transitions, and more. All are free to download.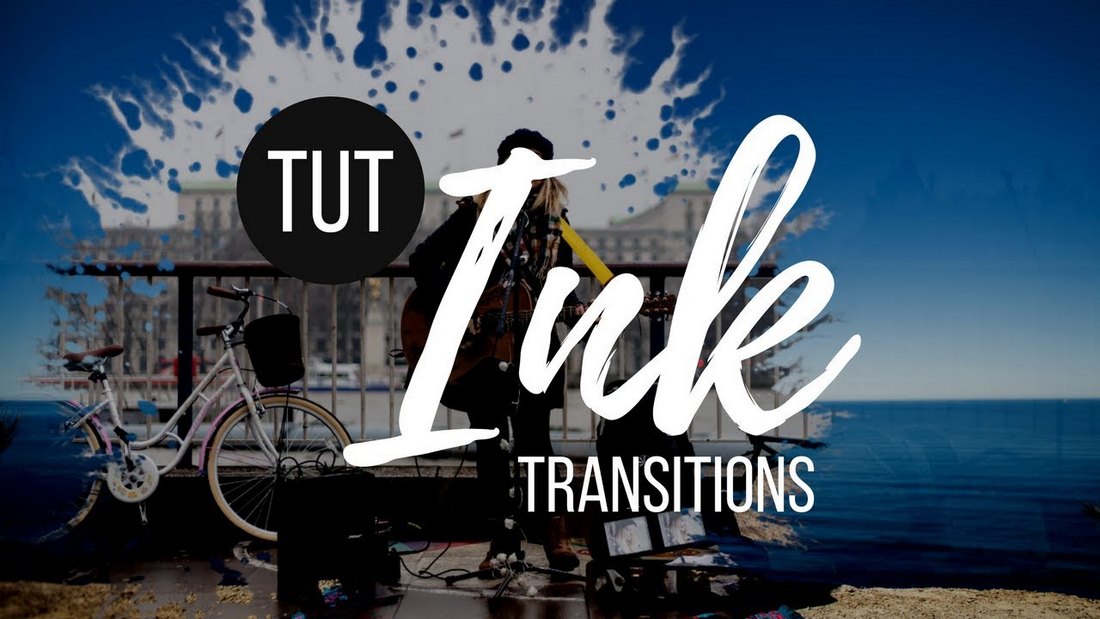 In this free transitions bundle, you get some premium-quality transitions with ink-style effects. The transitions are fully customizable and easy to use. You can even use them in your commercial projects.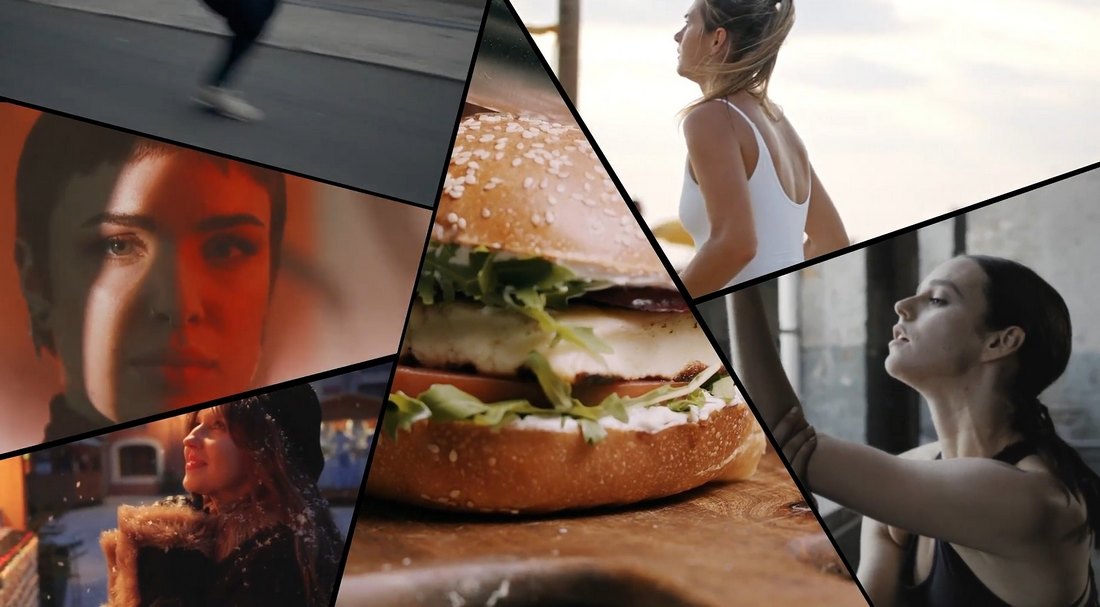 The multiscreen effect is one of the most popular transition effects used in business and professional videos. They allow you to showcase multiple clips on a single transition screen, which is useful for showcasing different sides of a business or product at once. This bundle includes a lot of useful multiscreen transitions for you to use in such projects.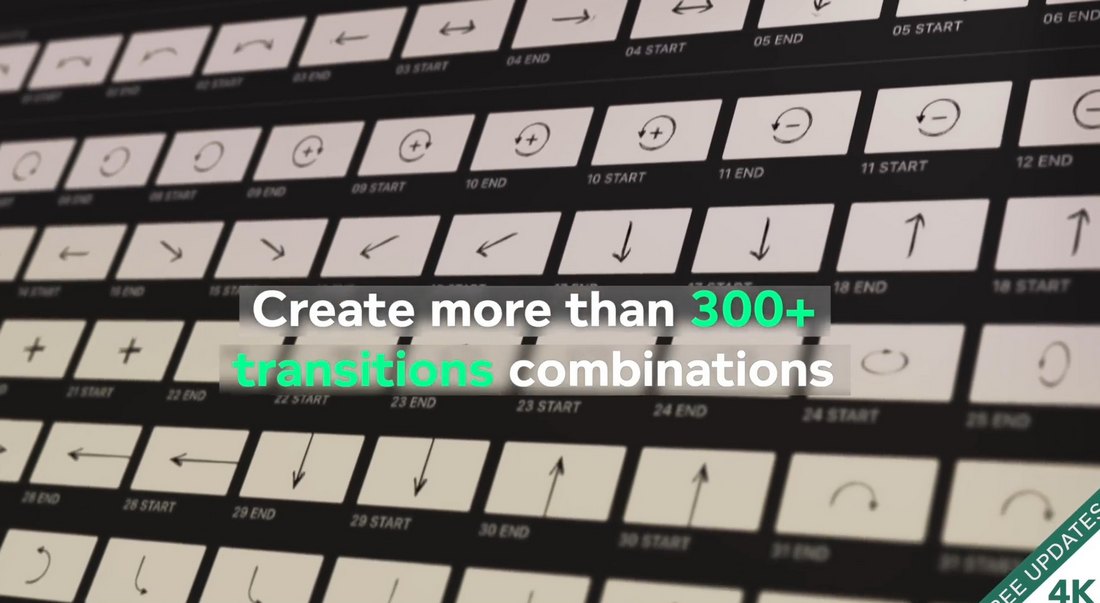 The transitions in this bundle feature multipurpose effects that you can combine together to create unique transitions of your own. You can experiment with over 300 different combinations with these effects. And they are very easy to create and customize as well.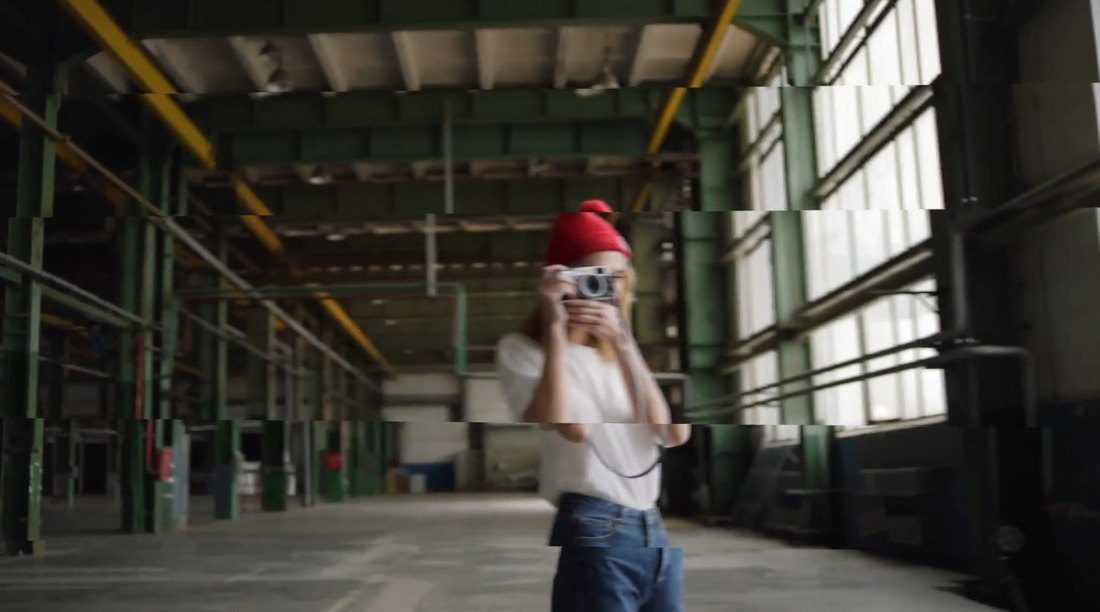 This is a collection of cool transition effects featuring 3D-like designs. The effects have subtle animations that make them fit in perfectly with all kinds of professional and creative video projects, including YouTube videos, social media promos, TV commercials, and more. There are 16 different transitions effects included in this pack.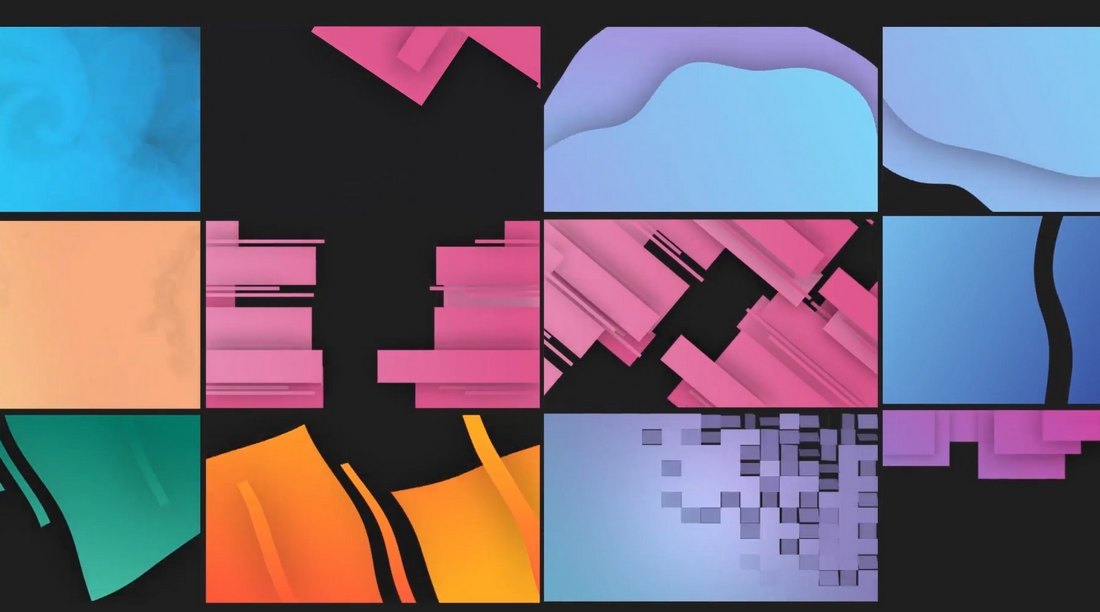 The colorful abstract shapes and animations in these transition effects will surely give an uncommon look to your videos. They are especially suitable for social media videos as well as fashion and lifestyle videos. You can choose from 13 different transition effects in this pack.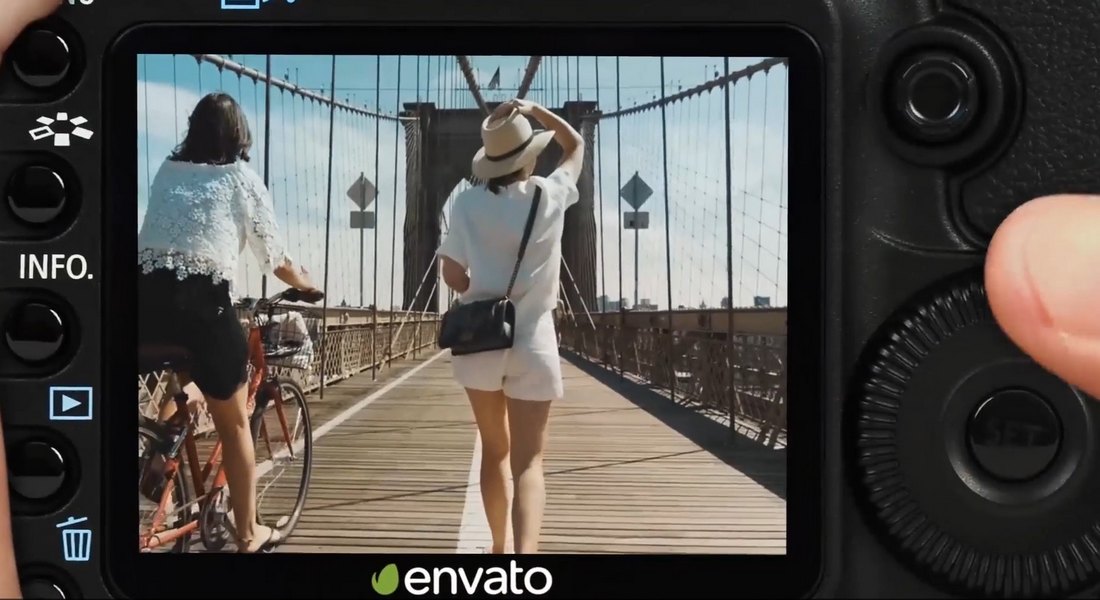 This Final Cut Pro transition features a unique effect that uses a DSLR camera preview to create a cool transition scene. It has two different styles of effects to choose from and the templates include the camera footage as well. You can easily edit the transition effect to your preference.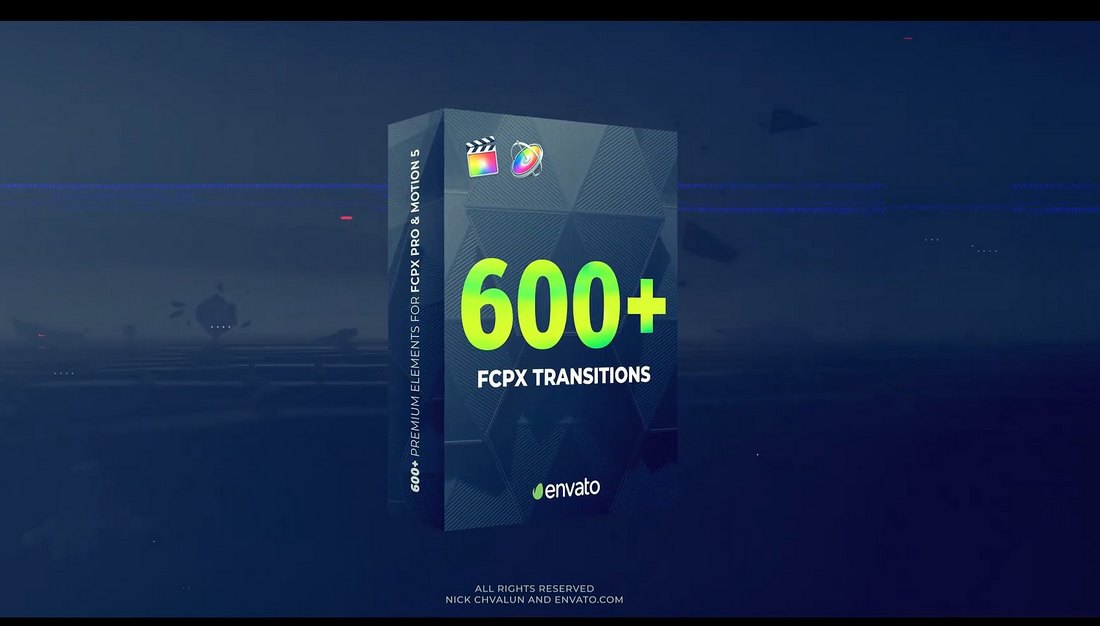 Another huge bundle of transition effects for Final Cut Pro. With more than 600 effects to choose from, these transitions work with both Final Cut Pro and Apple Motion. They are available in multiple categories and feature fully customizable effects.
This is a simple but cool transition effect you can use in your creative projects. It has a colorful splash screen effect for transitioning from one scene to another. The preset is completely free to download and use.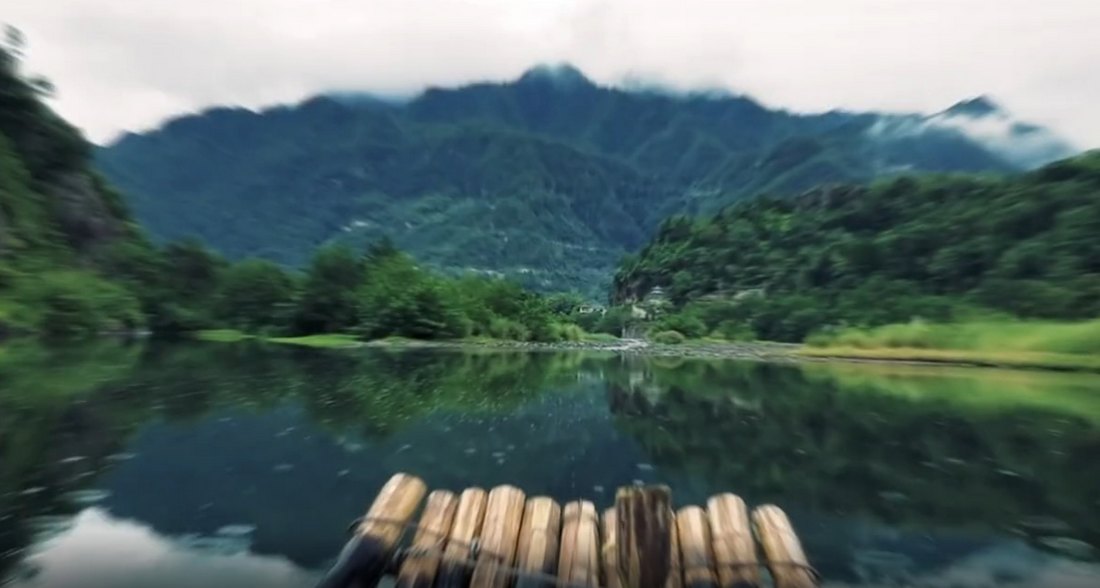 Another subtle transition effect to use in your professional video projects. This free Final Cut Pro transition features an effect that reveals the next scene with a backward zooming effect.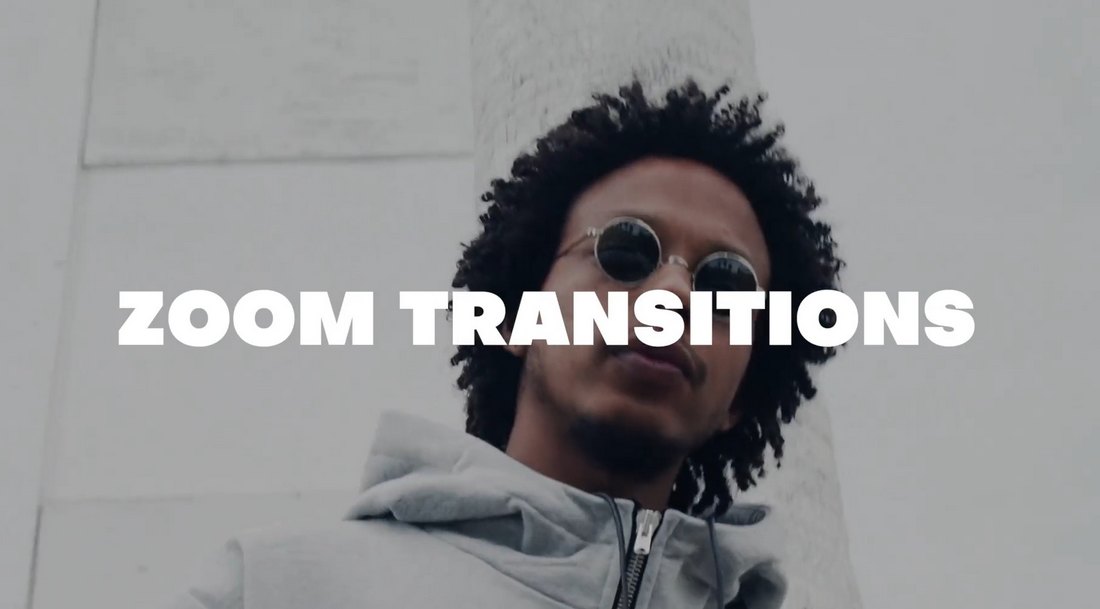 This Final Cut Pro transitions pack takes one of the most commonly used transition effects to the next level. It features zoom transition effects with added zoom animations and multiple styles of designs. There are 50 different zoom transitions to choose from and they come in various resolutions, including ones optimized for social media videos.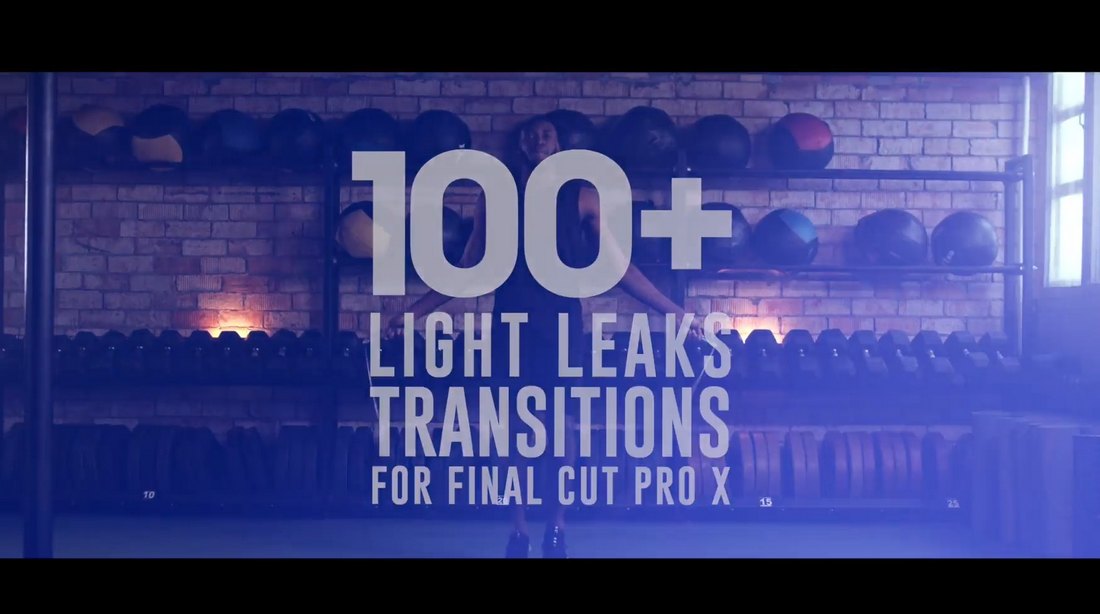 If you want to add simple, clean, and subtle transition effects for your videos, this collection of Final Cut Pro transitions is made just for you. It includes 100 different styles of transitions featuring subtle light leaks effects. They are ideal for professional and business videos.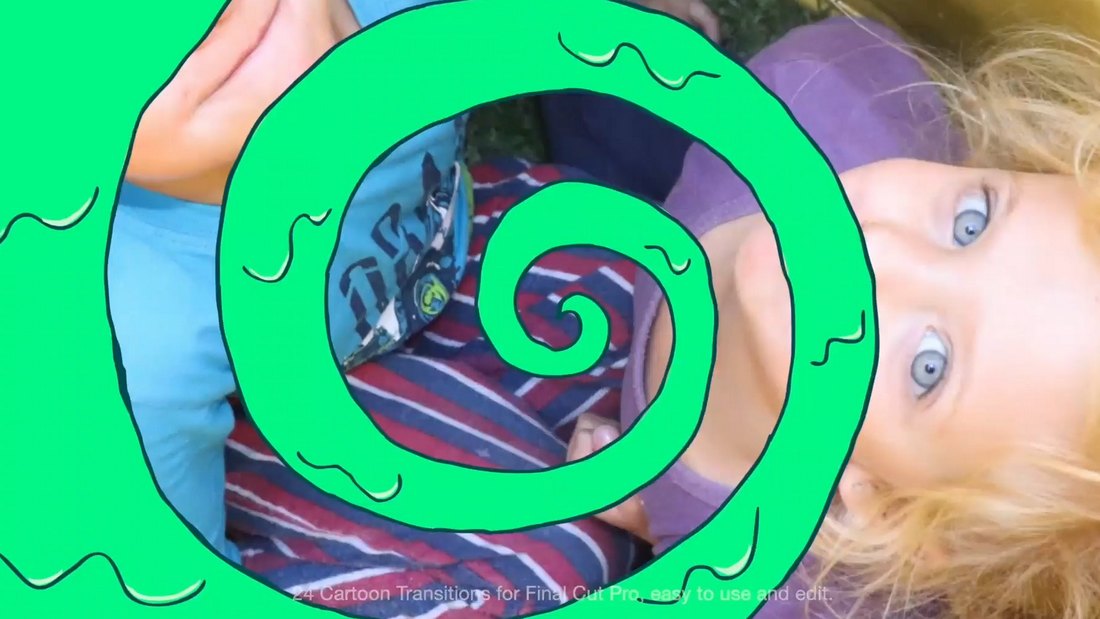 These colorful and cute transitions will make your kids-themed videos and educational content look extra entertaining. The bundle includes many different styles of 2D cartoon transitions with various effects.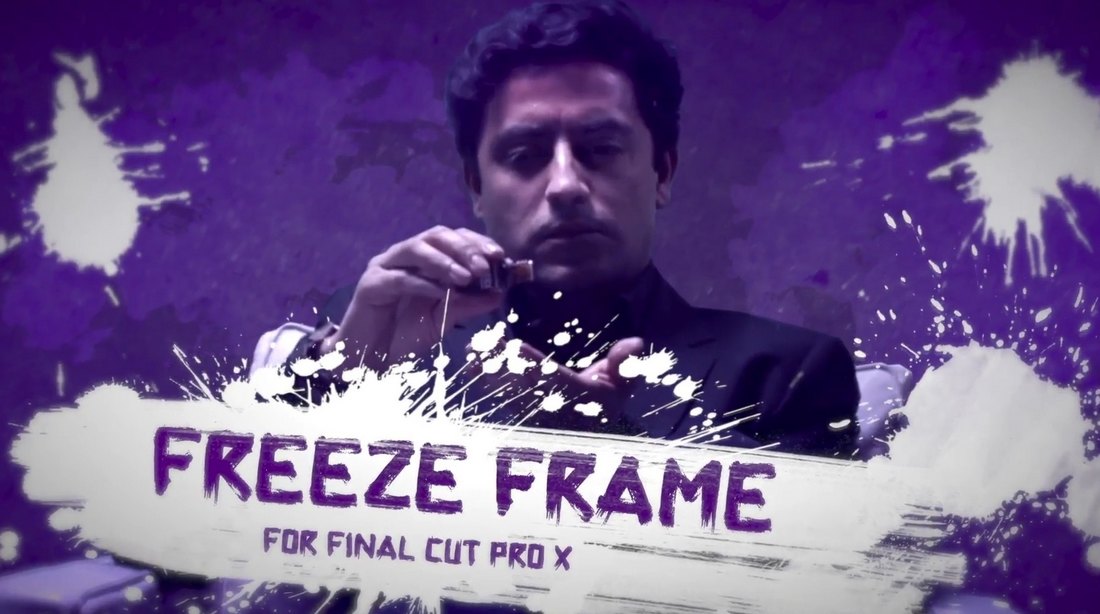 A very cool transition effect you can use to create opening credits scenes for movies, add transitions for trailers, and much more. This bundle includes multiple styles of freeze-frame transition effects with fully editable elements.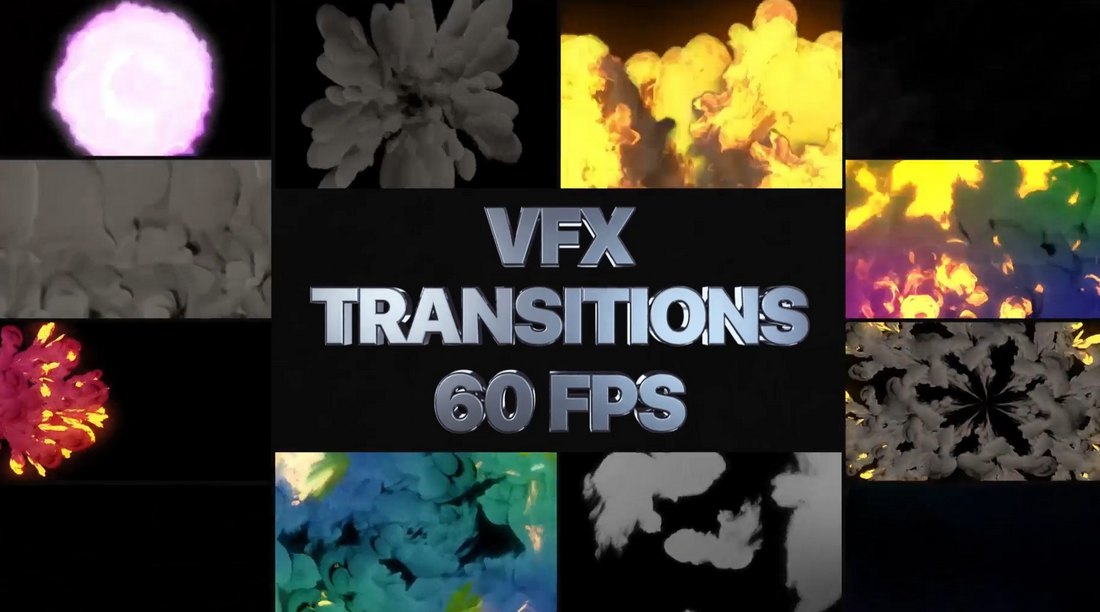 Create transitions with fiery explosions with these cool transition effects. This pack features many different styles of VFX transitions with fire explosions. They are simply the best choice for making videos with explosive transition scenes.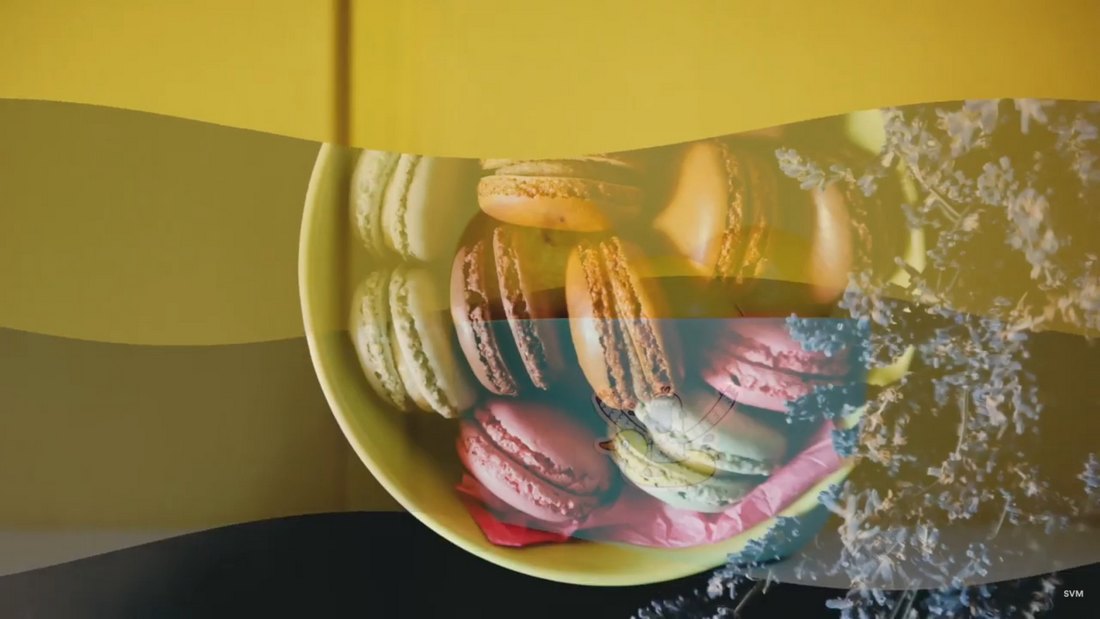 A bundle of 8 different Final Cut Pro transitions you can download for free. This pack includes lots of creative transition effects with various designs. You can use them in your social media videos, YouTube vlogs, and more.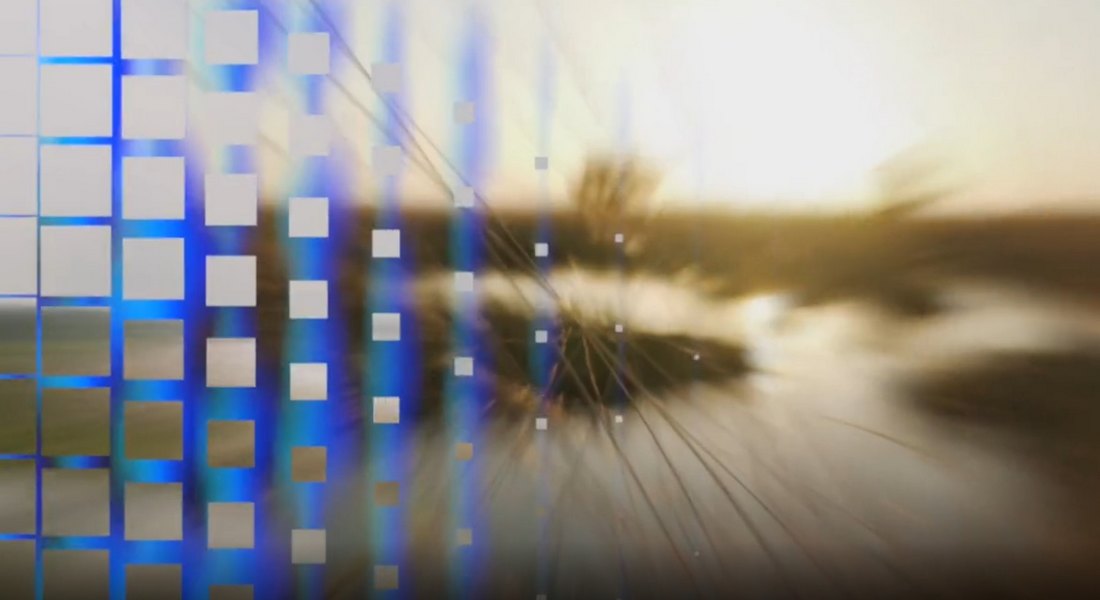 This simple transition effect has a very basic design that creates a sliding squares animation. It's suitable for business event videos, social media promos, and even advertisements. The template is free to download.
How to Add Transitions in Final Cut Pro
Adding transitions between clips in Final Cut Pro is very easy. It's actually as easy as drag and drop.

Once you have your project opened in Final Cut Pro, you can open the Transitions browser by clicking on the Transitions button on the middle-right side of the screen. And then you can browse different transition categories to find one that suits your video.
To add a transition to your project, simply drag and drop it between the clips. That's it!
You can watch this quick tutorial video to see how it's done.
If you want to learn how to install third-party transitions in Final Cut Pro, be sure to watch this video.
Final Cut Pro Templates
In this feature, we're covering the basics of what Final Cut Pro can do, and sharing some of the best Final Cut Pro templates, plugins, titles, transitions and assets to help you with your next project.