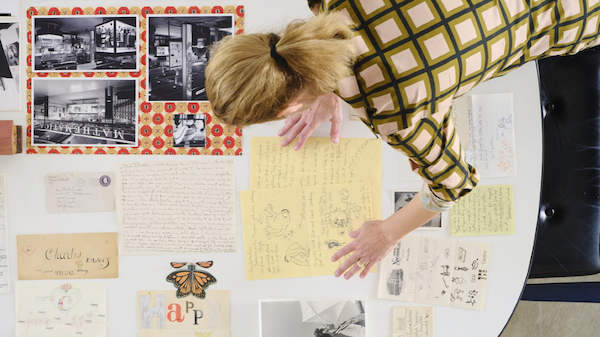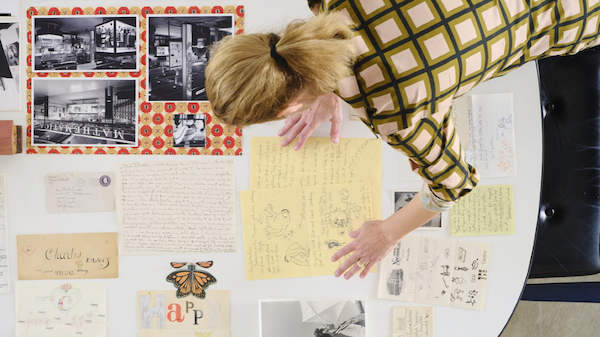 Image via Eames Institute
After dynamic design duo Ray and Charles Eames passed away, bits and pieces of their legacy were preserved by family members. Although some of these archival elements have moved into the possession of the Library of Congress, the majority of the heirlooms, including furniture, artworks, and photos, have been saved by the couple's relatives to form the Eames Collection.
The tens of thousands of artifacts—some never seen by the public—now set the stage for the new Eames Institute of Curiosity, backed by Airbnb co-founder Joe Gebbia and spearheaded by Ray and Charles Eames' granddaughter Llisa Demetrios, who's Chief Curator and works alongside President and CEO John Cary.
This is where creators can virtually walk in the shoes of the power couple, most reputed for designing the Eames Lounge Chair and Ottoman, and delve into the myriad ways the pair solved design problems.
Most stirringly, the Eames Institute finds its home in Ray and Charles Eames' Ranch in Petaluma, California. The lush site—once the couple's farm, studio, and home—continues to be "a place of perpetual iteration and experimentation," describes the institute.
Demetrios, the youngest of five grandchildren, has fond memories of her time at the ranch. "I learned so much living here," she recounts in a news release. Now, it will impart these lessons to the rest of the world through digital exhibitions and a new online magazine called Kazam!.
Introducing… the Eames Institute of Infinite Curiosity.https://t.co/tExr7T6P3Ehttps://t.co/Vfl5tAcaI8

Brand identity: Manual
Website: @instrument

❤️ pic.twitter.com/0a2xbEdmh8

— M A N U A L (@manualcreative) March 30, 2022
It's practically impossible to encapsulate Ray and Charles Eames' impressive body of work in one symbol, but that's precisely what San Francisco design consultancy Manual did when the Eames Institute engaged it to develop the nonprofit's brand identity. The logo takes on the appearance of "the curious e," accentuated by a playful curve that harks back to the mid-century charm of the Eames' designs.
"We set out to approach the project with the same sense of curiosity and inclusivity that Ray and Charles demonstrated in their approach," notes the branding studio.
Anyone anywhere can tap into the worldly design knowledge of the Eames Institute of Infinite Curiosity here.
[via Creative Review, Hypebeast, Eames Institute, images via various sources]