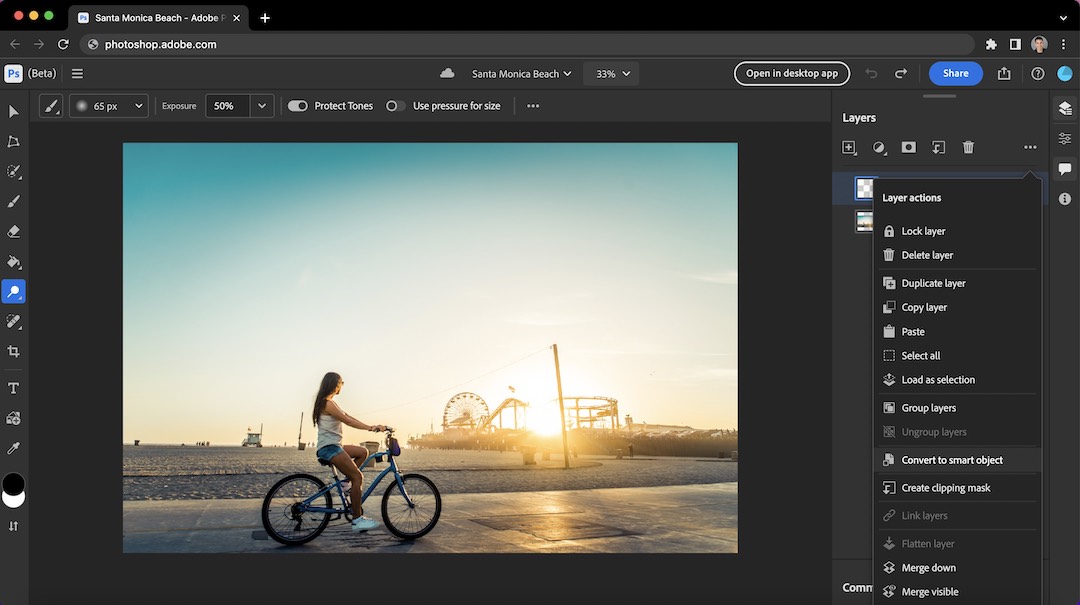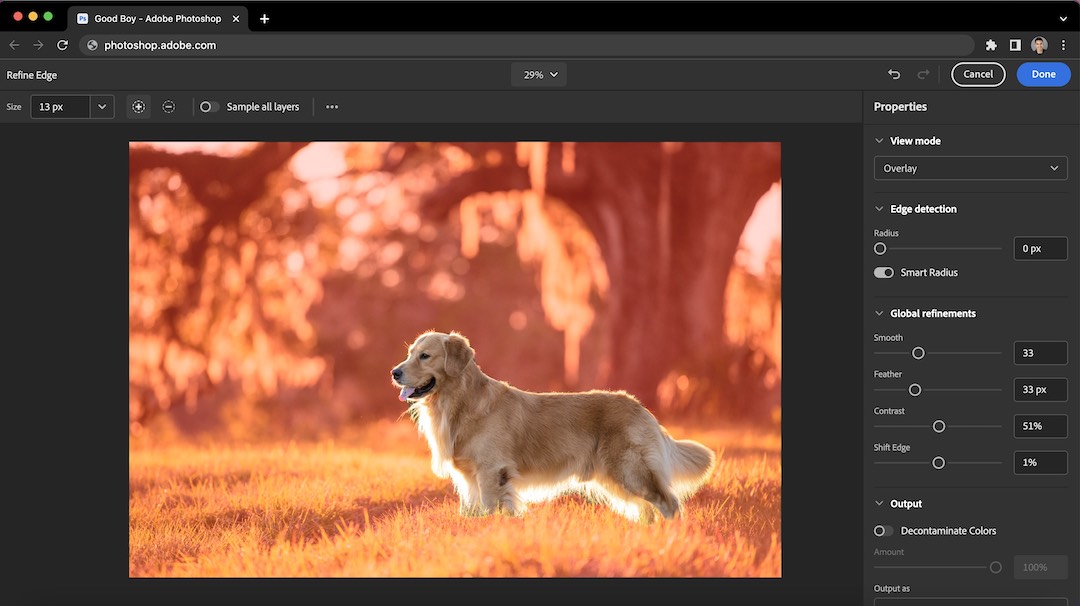 Image via Adobe
Adobe Photoshop is hitting the web, making its most essential tools free and accessible to everyone with a free Adobe account.  
First announced last October with a public beta, Photoshop on Web was marketed as a collaboration tool that allowed users to exchange images and leave remarks.
Now, this web version is being opened to everyone as Adobe looks to entice more people to test Photoshop out. Since the launch of its web browser, Adobe has added several more features, some of which include curves, refine edge, and Smart Object conversion.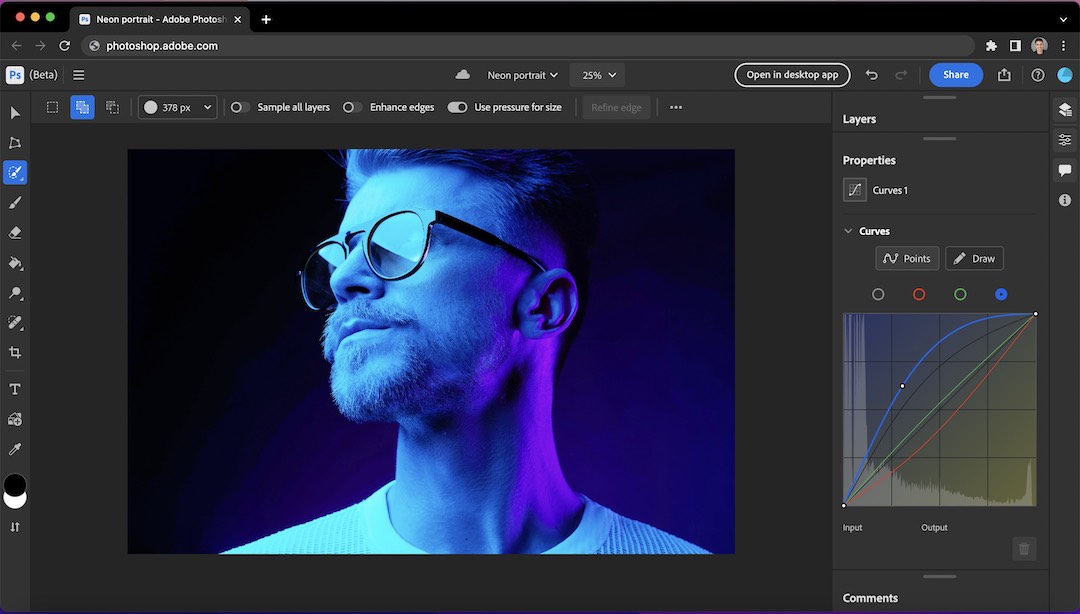 Image via Adobe
Adobe describes the browser-based version as part of a "freemium" model that would eventually come with paid features.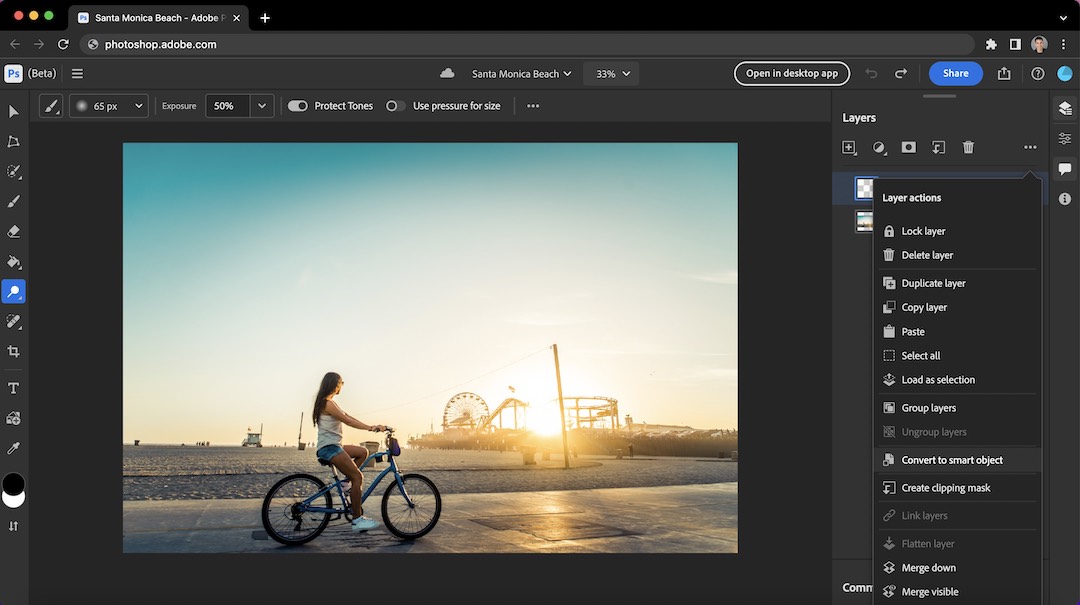 Image via Adobe
After their first brush with Photoshop, casual users could eventually opt for premium features or even the full-fledged version. The web-based version will also be usable for devices that do not support many of Adobe's apps, like the Chromebook.
Adobe has stated that the public version will first head to Canada, though a release date isn't available yet.
[via PetaPixel and Gizmodo, cover image via Adobe]