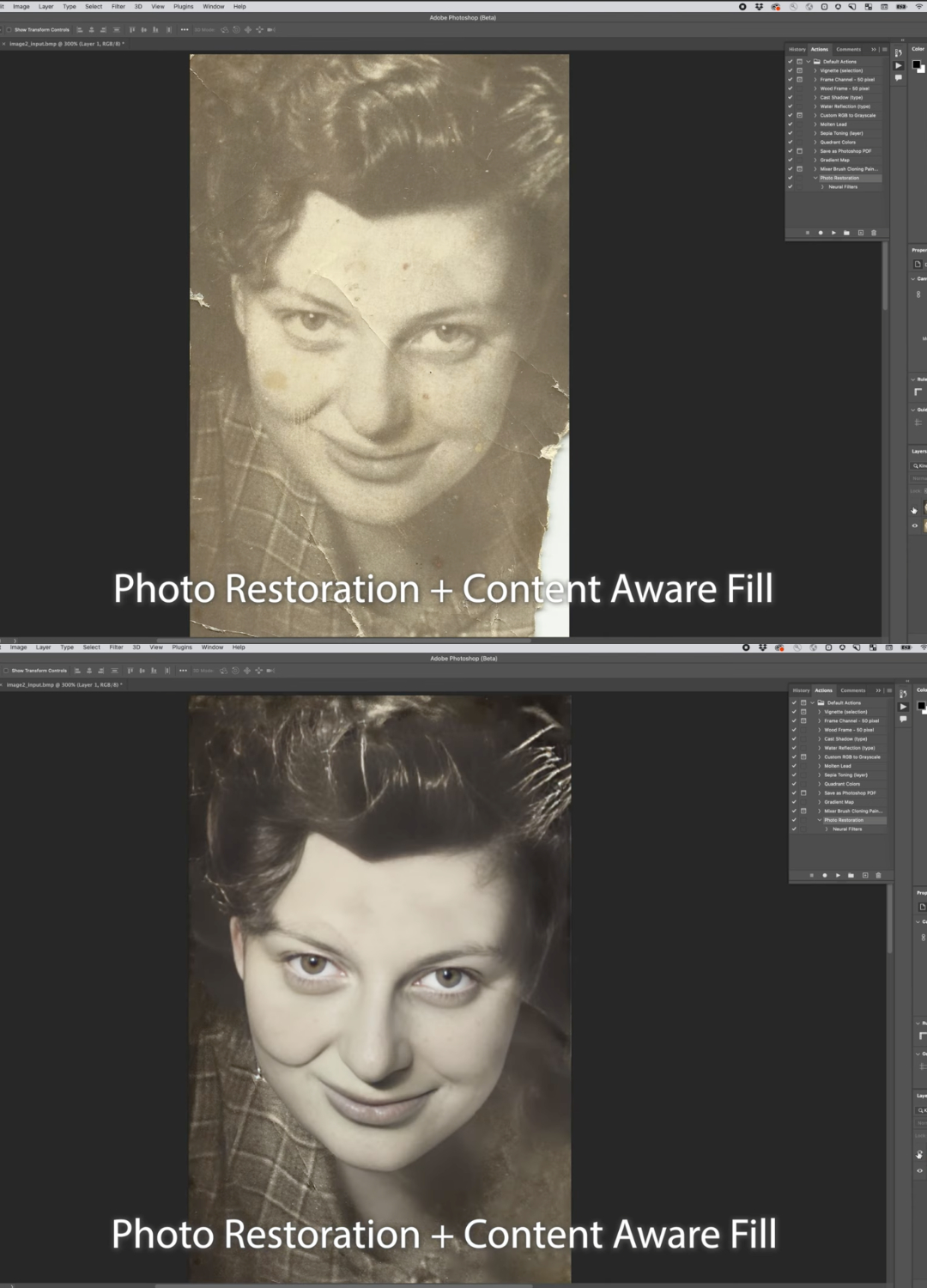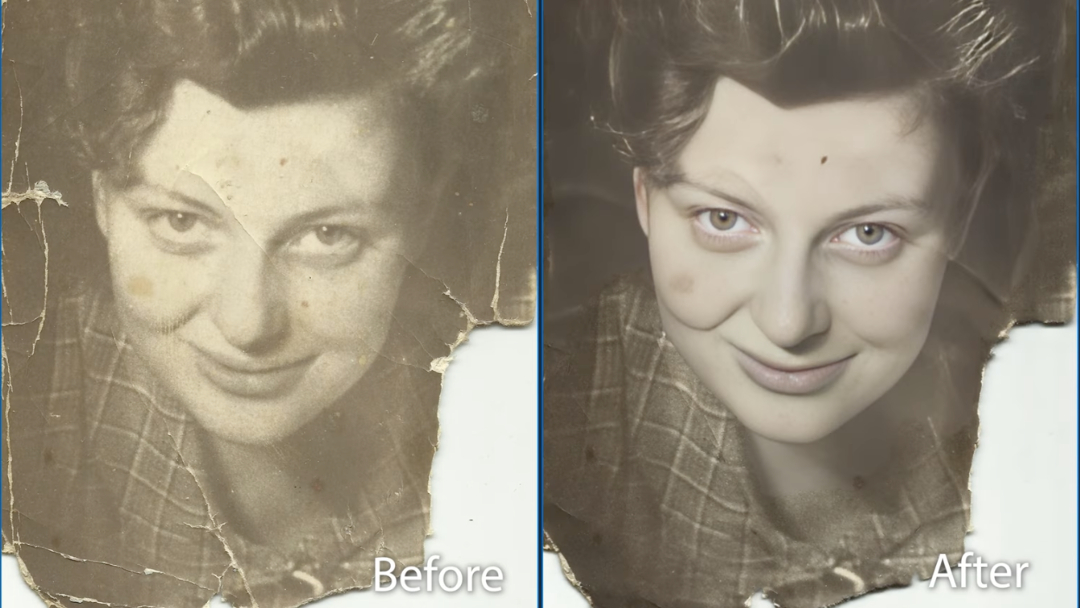 Video screenshot via Adobe Photoshop
Along with introducing Photoshop on Web to the masses, Adobe Photoshop has announced a Neural Filter that instantly restores photos that have faded to the clutches of time.
In one click, the 'Photo Restoration' feature wipes out scratches, dust, and other age-created flaws from scans of ancestors' photos. To call it a timesaver would be an understatement, as you'd normally have to erase these imperfections yourself.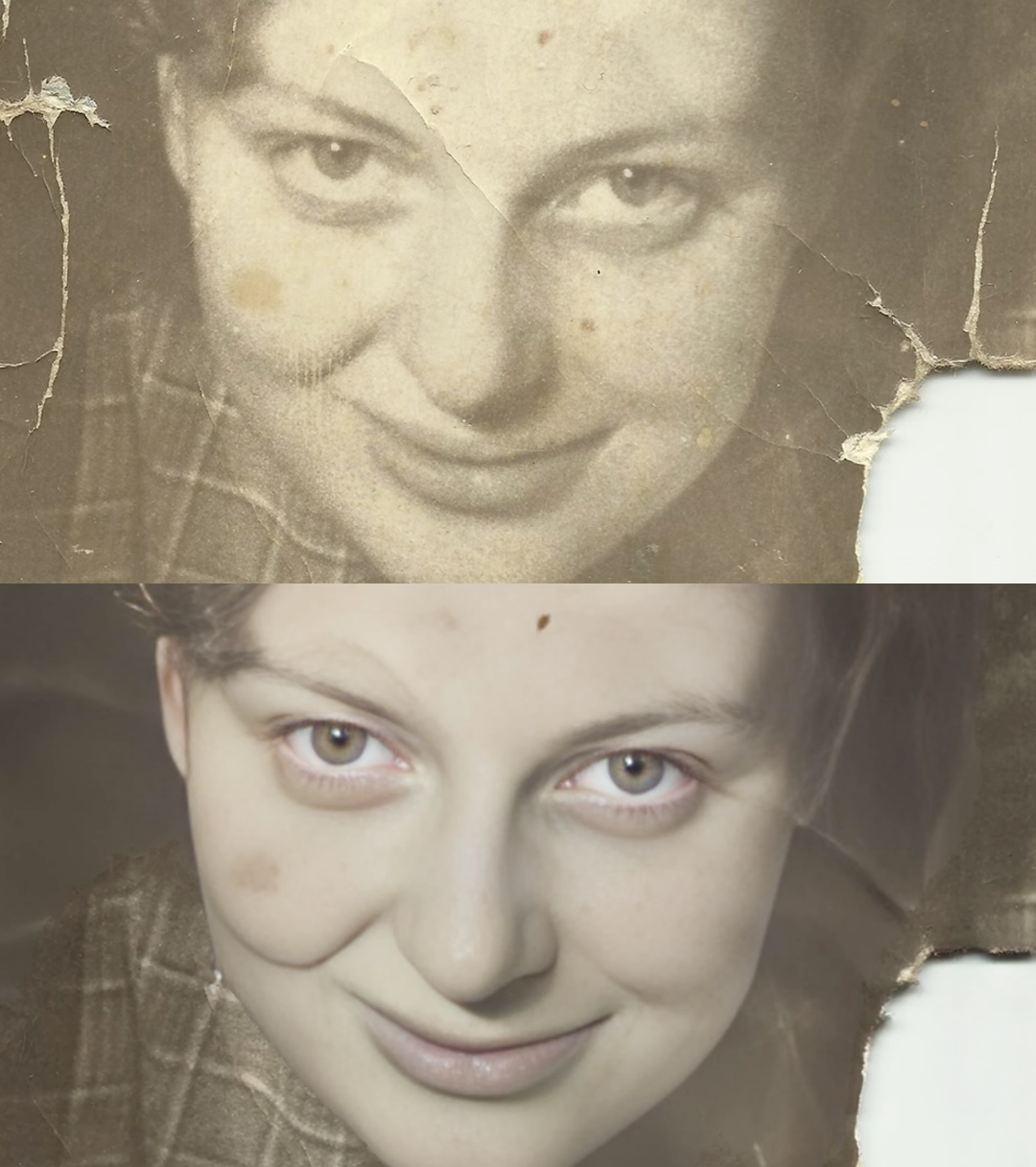 Video screenshot via Adobe Photoshop
Plus, the AI-powered tool even goes so far as to enhance images so they look just a smidge closer to photos taken today.
Adobe demonstrates the AI-powered filter in a short video:
If you want to take things a step further, Adobe also recommends combining Photo Restoration with the existing 'Colorize' Neural Filter, which automatically saturates black and white photos into life.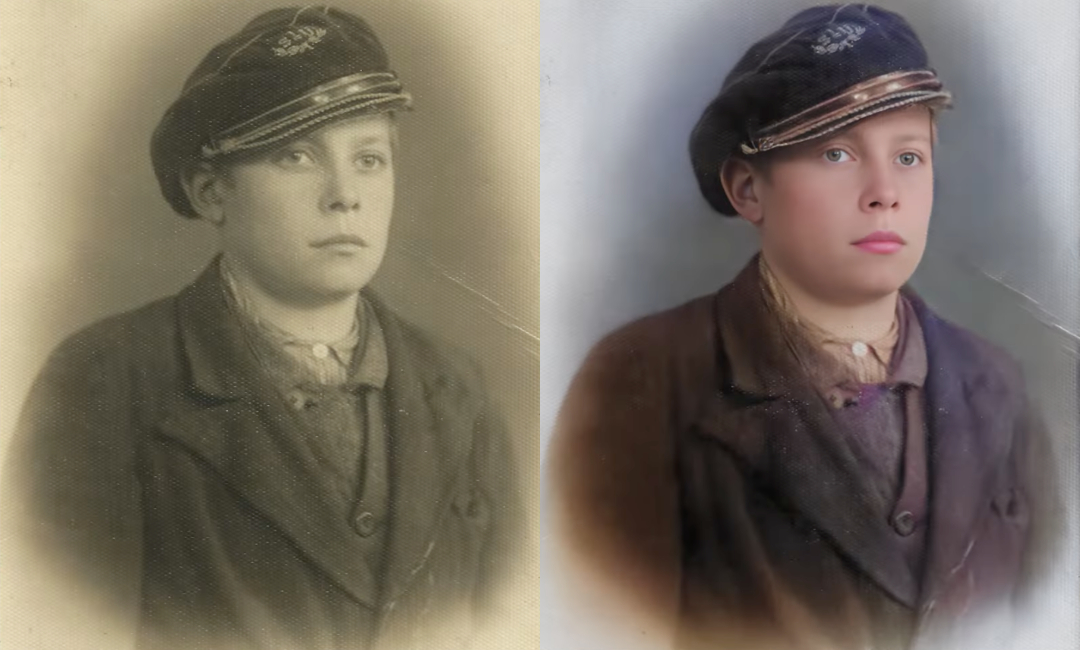 Video screenshot via Adobe Photoshop
Torn photos can also be patched up with Content-Aware Fill.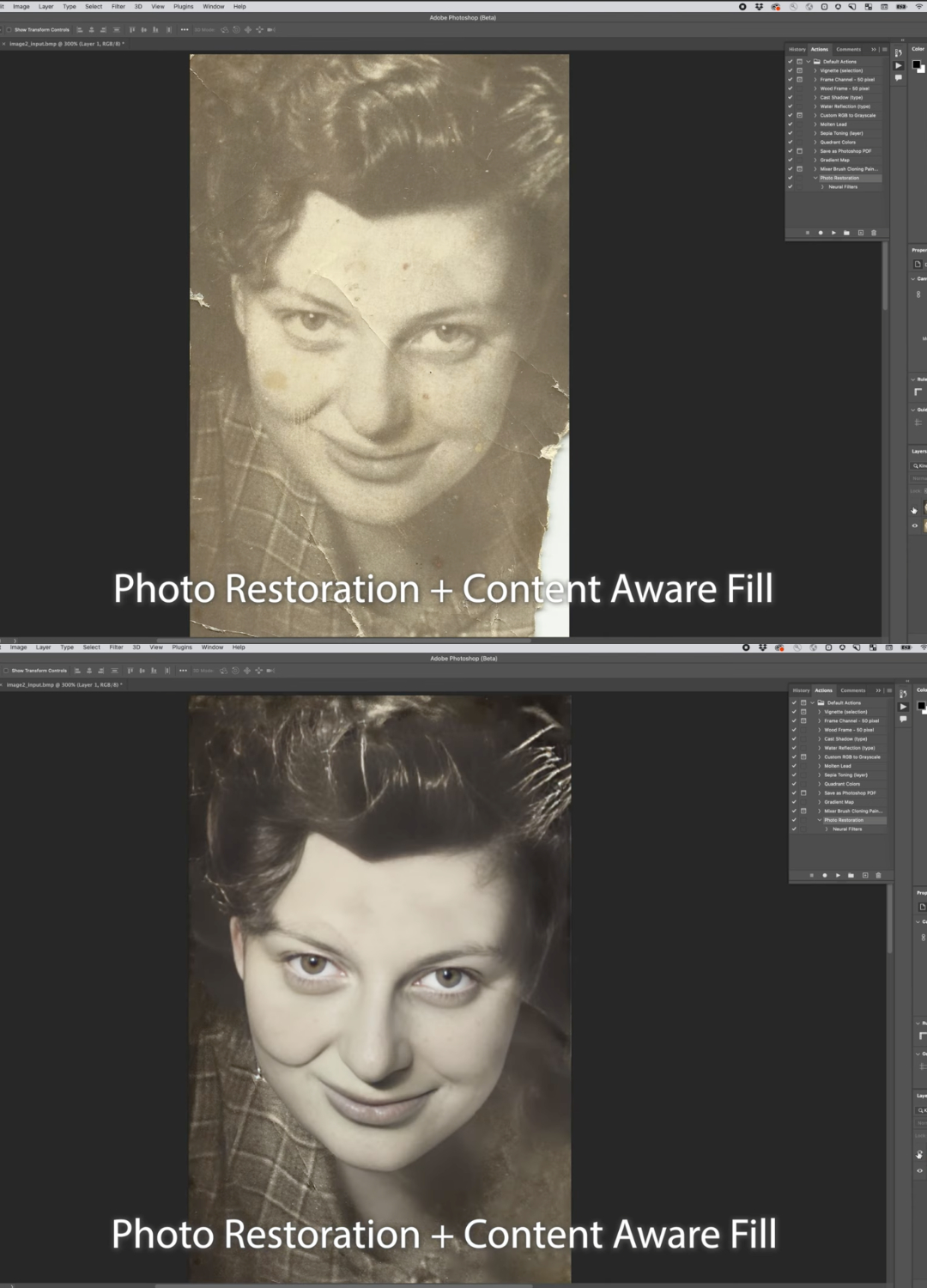 Video screenshot via Adobe Photoshop
For now, though, Photo Restoration remains to be in beta testing mode, and it won't be in the public version until the tech giant is satisfied with its effects.
Selecting the Photo Restoration filter also opens a menu with sliders for photo enhancement and scratch reduction, just in case the one-click option isn't enough.
The video offers a glimpse at a couple of other related Restoration filters: JPEG Artifacts Removal and Noise reduction, with the latter still being in its early stages.
[via DIY Photography and DPReview, video and cover image via Adobe Photoshop]