David Zwirner presents recent works by Barbara Kruger
From 30 June to 12 August, 2022, David Zwirner gallery immerses visitors in the visual world of the American artist Barbara Kruger through the lens of her recent works. Set at the gallery's three locations on West Street in New York, the exhibition marks Kruger's first presentation at the venue since 2019.
The showrooms host some of her recent oeuvre, including nine large-scale video works, sound installations, and vinyl wallpapers. Words, images, and audio clips are her communication tools, interwoven in a very unique way, taking a critical look at the current societal issues.
Through her distinctive visual language, the artworks question the viewer about consumerism, power, gender equality, role models, and political issues. Inspired by twenty-first-century trends and clichés, Kruger's artworks are defined by provocative statements that seek truth, power, and doubt.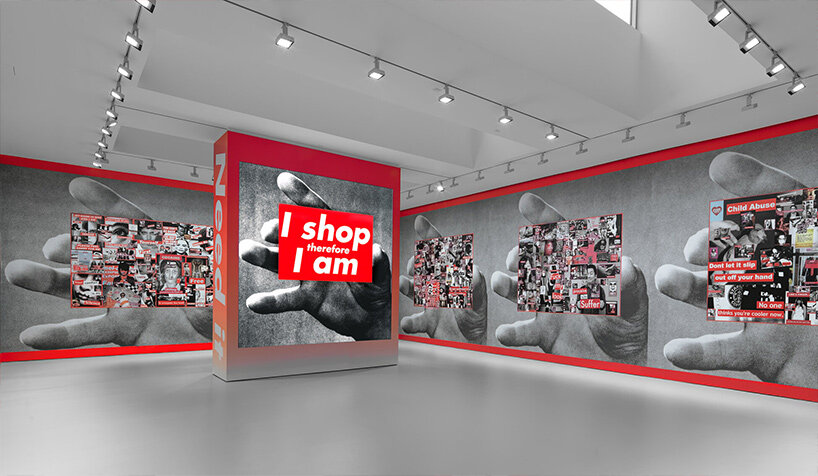 installation view, Barbara Kruger, David Zwirner, New York, 2022
all images by David Zwirner
questioning established power structures & social stereotypes
A mix of pictures and words, sometimes enhanced with striking sound effects, inform Kruger's iconic visual language. Inspired by memes and other virals, the artist forms bold-written phrases and puts themes like consumerism, abuse of power, environmental violations, and gender inequality at the forefront, to provide food for thought.
Exhibited works at David Zwirner (see more here) include five of Kruger's 'replays' — a series of animated artworks started in 2019: Untitled (I shop therefore I am) (1987/2019), Untitled (Your body is a battleground) (1989/2019), Untitled (Admit nothing/Blame everyone/Be bitter) (1987/2020), Untitled (Our Leader) (1987/2020), and Untitled (Remember me) (1988/2020).
Back in 2019, the artist reconfigured some of the most well-known examples from her oeuvre in new digital formats. Augmented with intense sound effects, the previously static images are converted into dynamic videos following the visual paradigm of our time. The display also features a major new video installation, dubbed Untitled (No Comment) (2020), an immersive three-channel work with an animated cat jumping from one word to another, touching on the ways humans contort our language.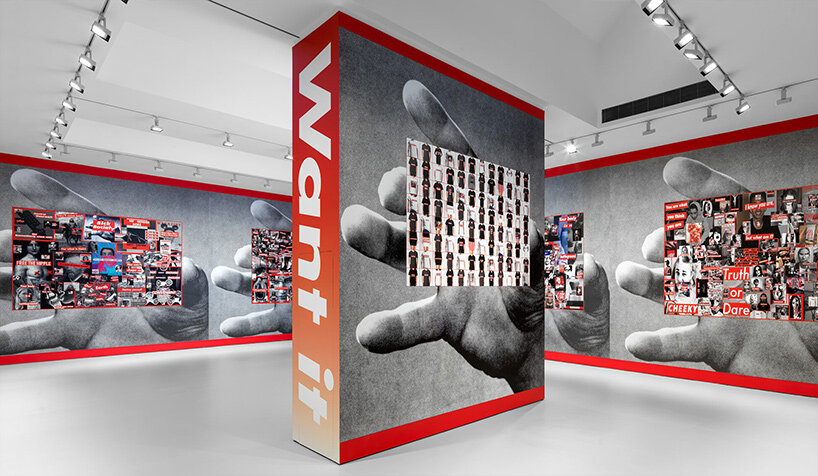 installation view, New York, 2022
In addition, the display features Pledge, Will, Vow (1988/2020), in which the artist animates a trio of text-based works from 1988. This is currently presented in the 59th Venice Biennale (see more here), as well as in Kruger's solo exhibition at the Neue Nationalgalerie in Berlin. 
The exhibition at David Zwirner coincides with a large-scale site-specific installation by the artist in the Donald and Catherine Marron Family Atrium of The Museum of Modern Art, New York, which will open on July 16, 2022. Besides, a major solo exhibition devoted to the artist's work is now on view at the Los Angeles County Museum of Art through July 17, 2022, after having debuted at the Art Institute of Chicago in the fall of 2021.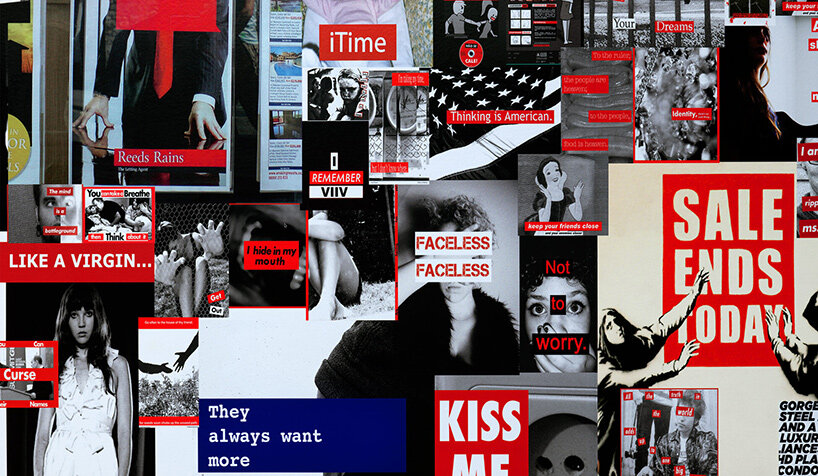 installation view, New York, 2022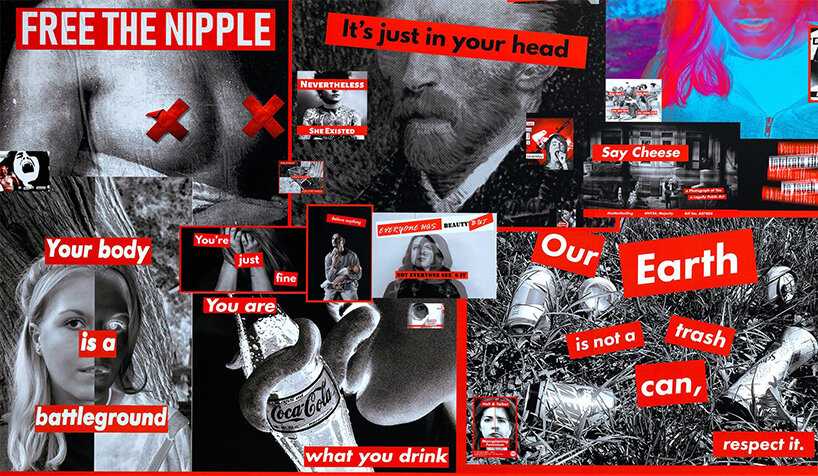 installation view, New York, 2022