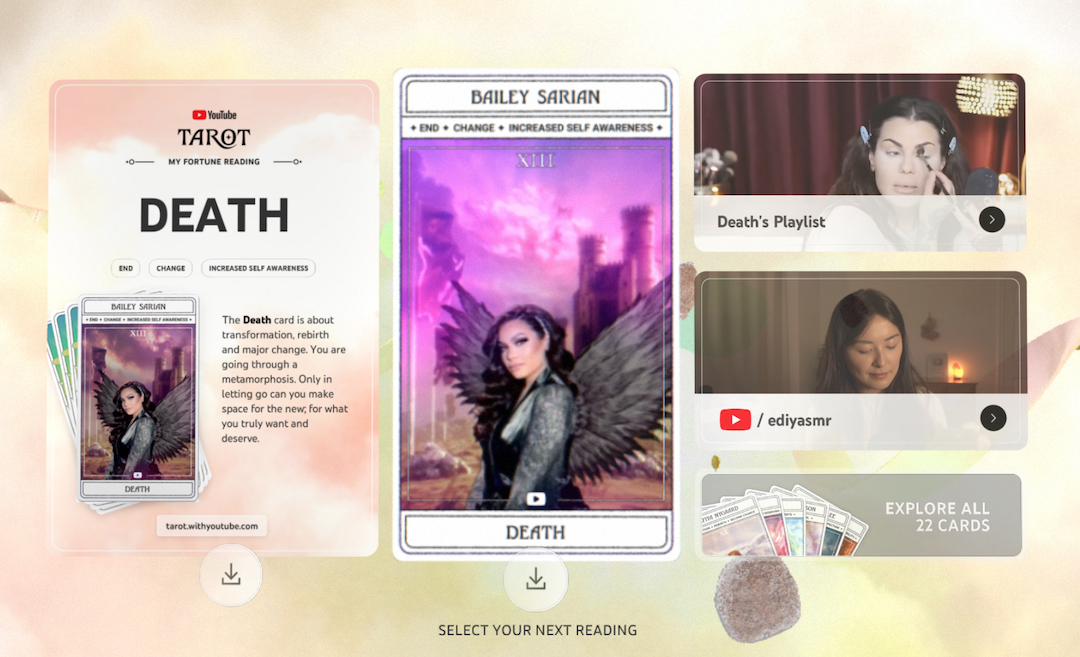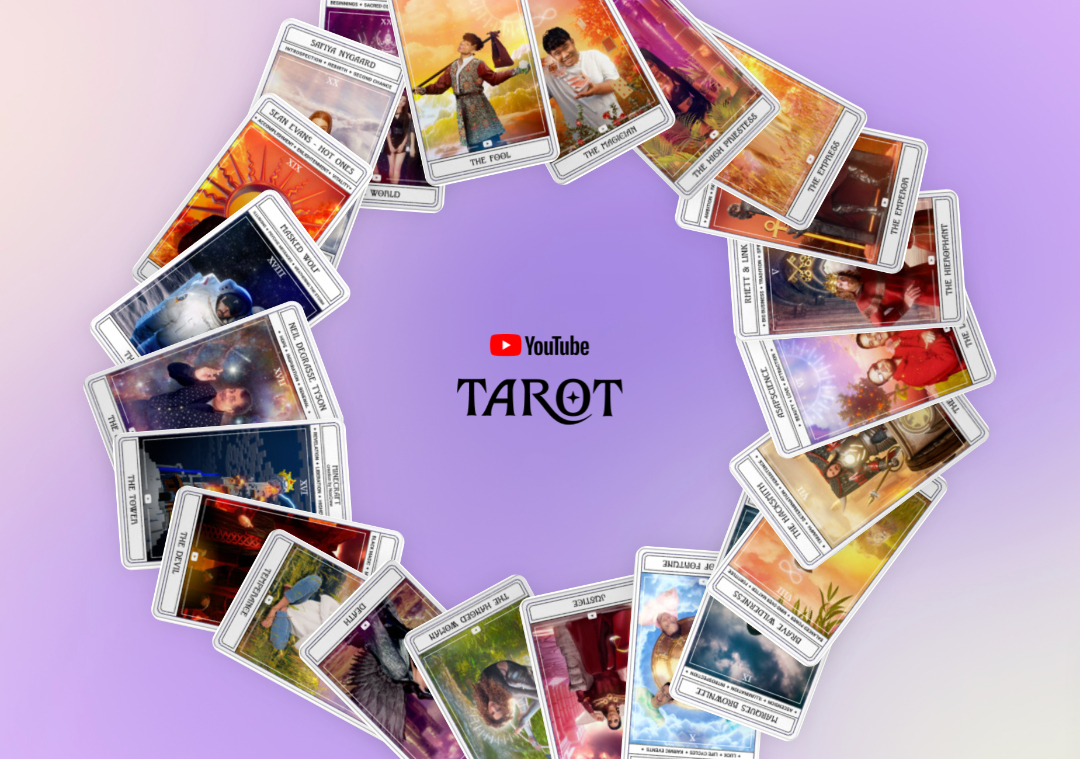 Screenshot via Tarot with YouTube
Google seems to know everything, from all that has existed on the World Wide Web and beyond to, erm, your deepest darkest data. Now, it appears to have the deets about your future too and is spilling the tea via YouTube.
According to the folks at YouTube, the tarot community is mushrooming on the platform, with videos containing "tarot" in the title being viewed more than 250 million times in the US alone. To celebrate the age of new-age readers and their viewers, the video-sharing site has created a customized tarot experience that lets you pick some cards for some potential insight into your future.
YouTube isn't stopping at the classic tarot cards. It's based characters and symbols like The Fool and The Tower on popular creators like Safiya Nygaard, Marques Brownlee, BLACKPINK, and The Try Guys, who will offer cues into what your outlook on love, wellness, and fortune may look like.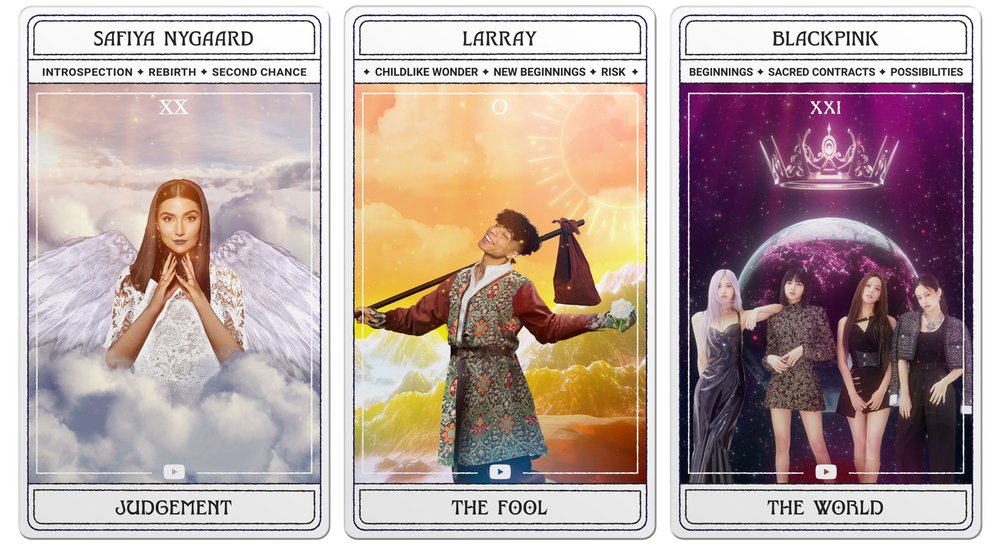 Image via YouTube
Once you've entered the site, you'll be asked to shuffle a deck of virtual cards as your intuition has led you to, before selecting a card.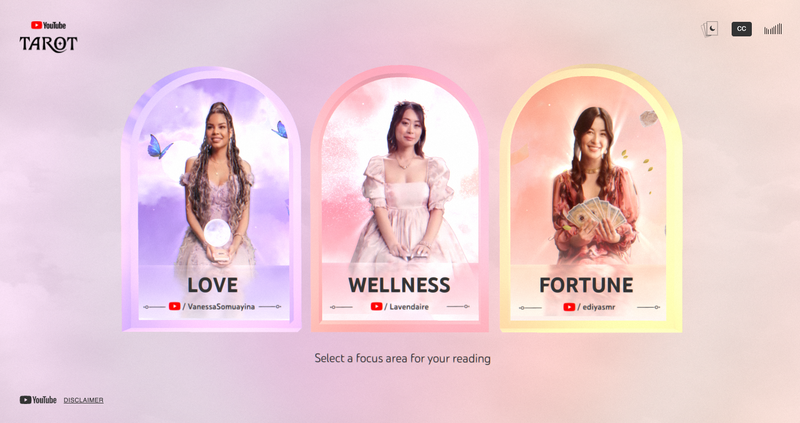 Image via YouTube
Each reading is facilitated by a YouTuber, with tarot reader Vanessa Somuayina giving advice on romance, lifestyle and personal growth creator Aileen Xu helming the wellness department, and ASMR YouTuber Ediya C. helping out with your fortune.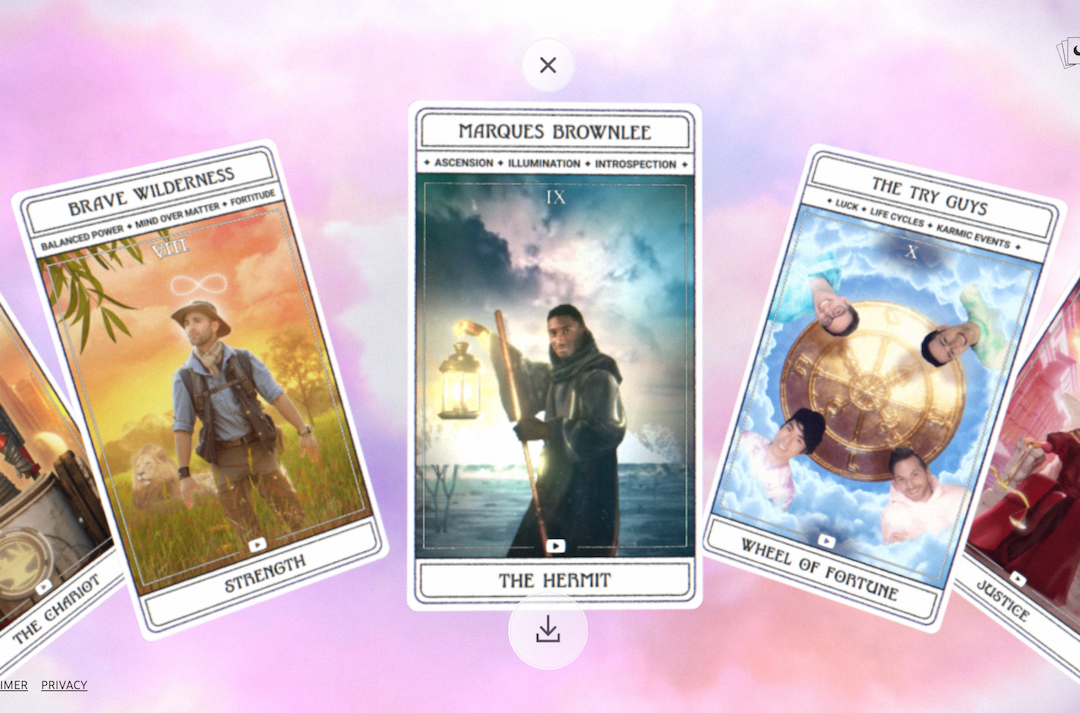 Screenshot via YouTube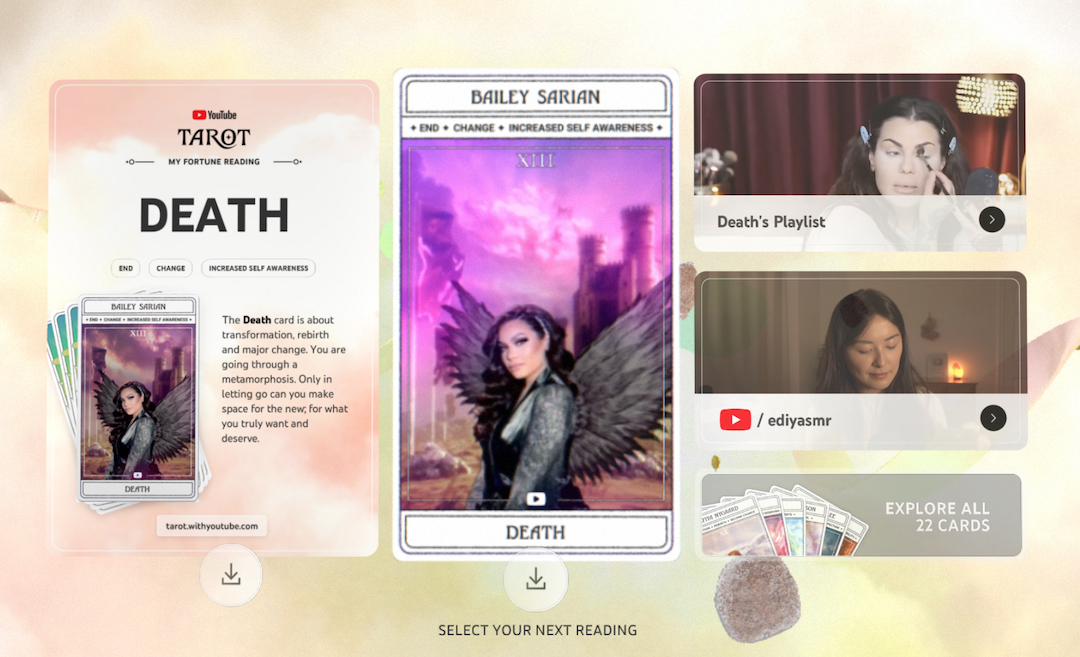 Screenshot via YouTube
Viewers who want an extended reading can get their 'Soul Card' by entering their date of birth, which apparently summons a card according to their traits and personal path. It's unclear what Google will do with this info, though.
This isn't Google's first time dabbling in the tarot. Last December, it designed a full 78-card deck to showcase the qualities of the Pixel 6 and 6 Pro smartphones.
[via YouTube and Social Media Today, images via Tarot with YouTube]