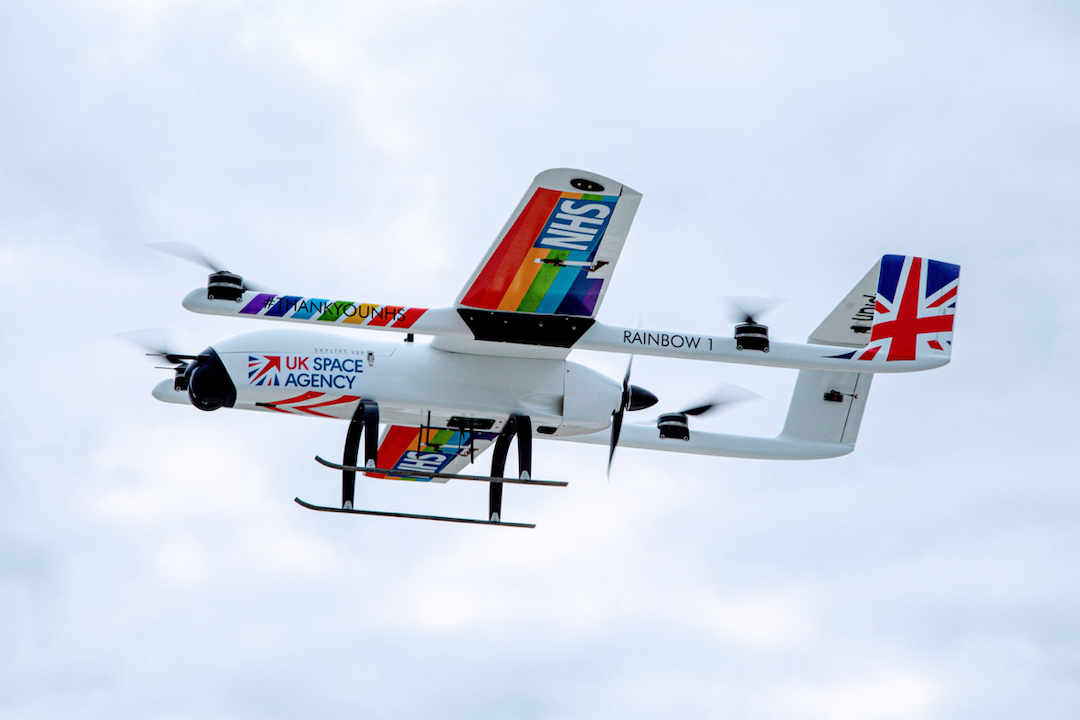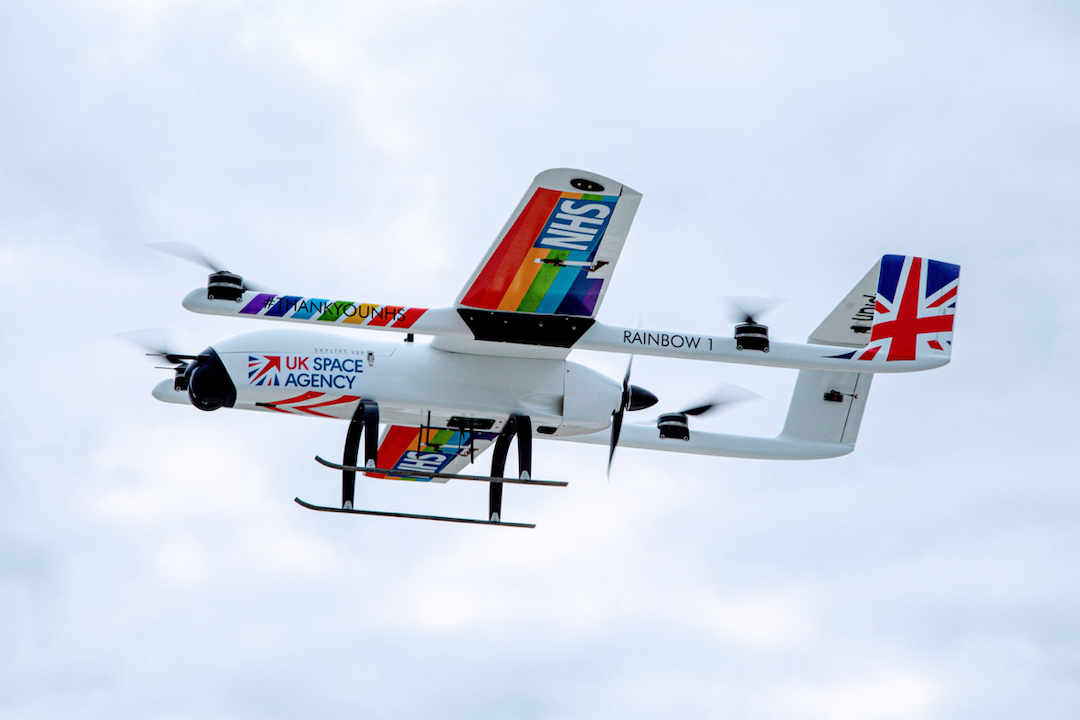 Image via Apian
To commemorate the National Health Service's (NHS) birthday this year, the organization has announced a world-first trial in which cancer patients will benefit from chemotherapy drugs delivered by drones. 
Thanks to these unmanned aerial vehicles, which will take off on their first flight in the coming weeks, medication can now be picked up and dropped off to patients on the same day, shortening waiting times for the lifesaving treatment. 
In the first trial, chemotherapy will be flown from the pharmacy at Portsmouth Hospitals University NHS Trust to St Mary's Hospital on the Isle of Wright, where the parcel will be collected by staff to be distributed to patients. 
This breakthrough, achieved in partnership with technology firm Apian, will no doubt be a huge step forward in terms of treatment plans, considering how difficult the drugs are to transport due to their short shelf-life. 
According to the press release, the drones will cut the typical delivery time from four hours to just 30 minutes, saving fuel and money while making cancer care more convenient for patients residing on the island, who are often required to travel to the mainland to receive treatment. 
Each drone delivery will replace at least two car trips and one ferry journey, no doubt benefitting the environment by reducing carbon emissions and thus, improving air quality for patients and communities in the region. 
"Delivering chemotherapy by drone is another extraordinary development for cancer patients, and shows how the NHS will stop at nothing to ensure people get the treatment they need as promptly as possible—while also cutting costs and carbon emissions," said Amanda Pritchard, NHS' Chief Executive.
Sajid Javid, Health and Social Care Secretary, concurred, saying: "I want England to become a world leader in cancer care and using the latest technology to deliver chemotherapy by drone means patients will have quicker, fairer access to treatment no matter where they live." 
"As the NHS turns 74, innovations like this will help improve patients' access to lifesaving care." 
[via New Atlas and National Health Service, cover image via Apian]