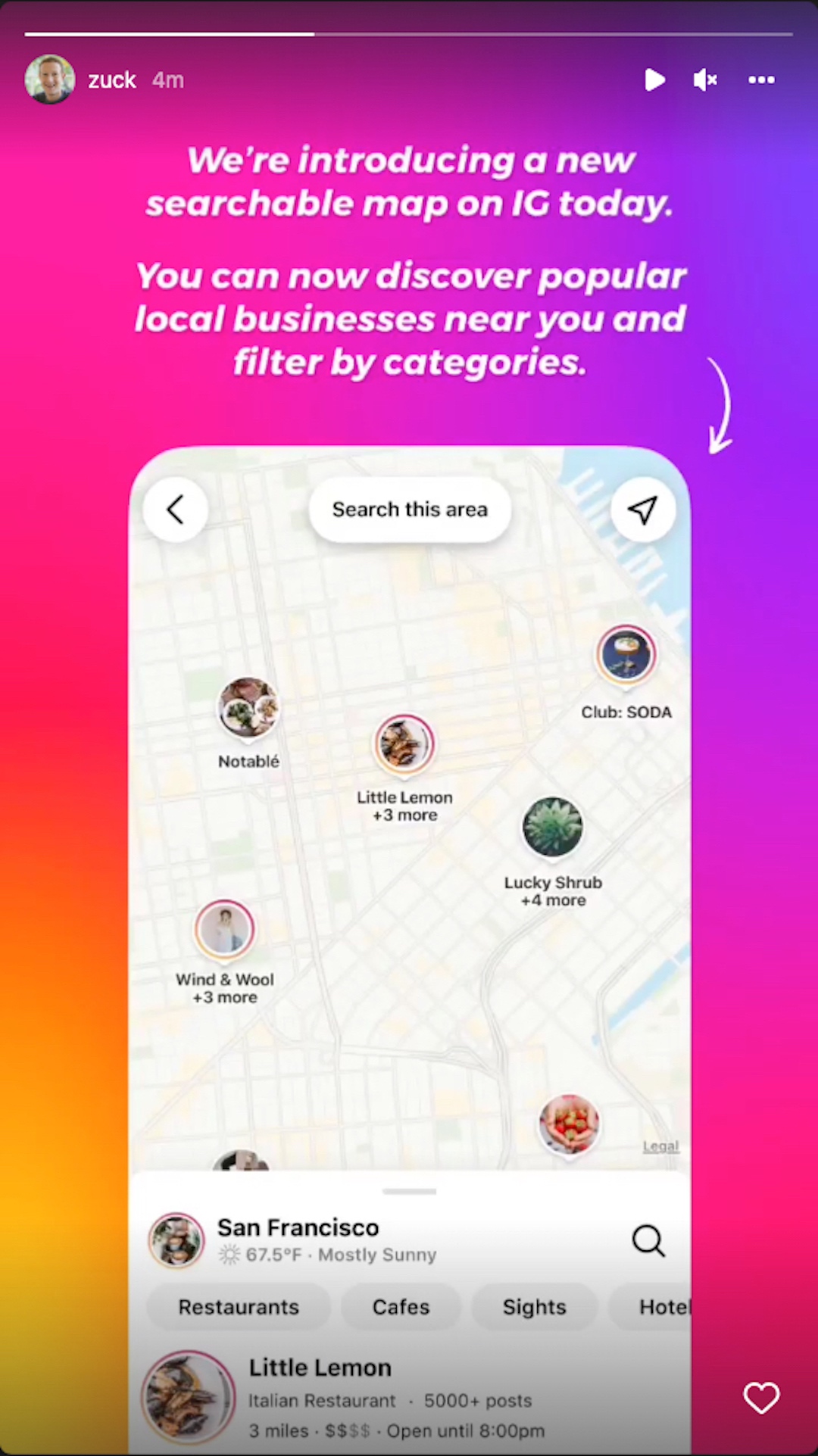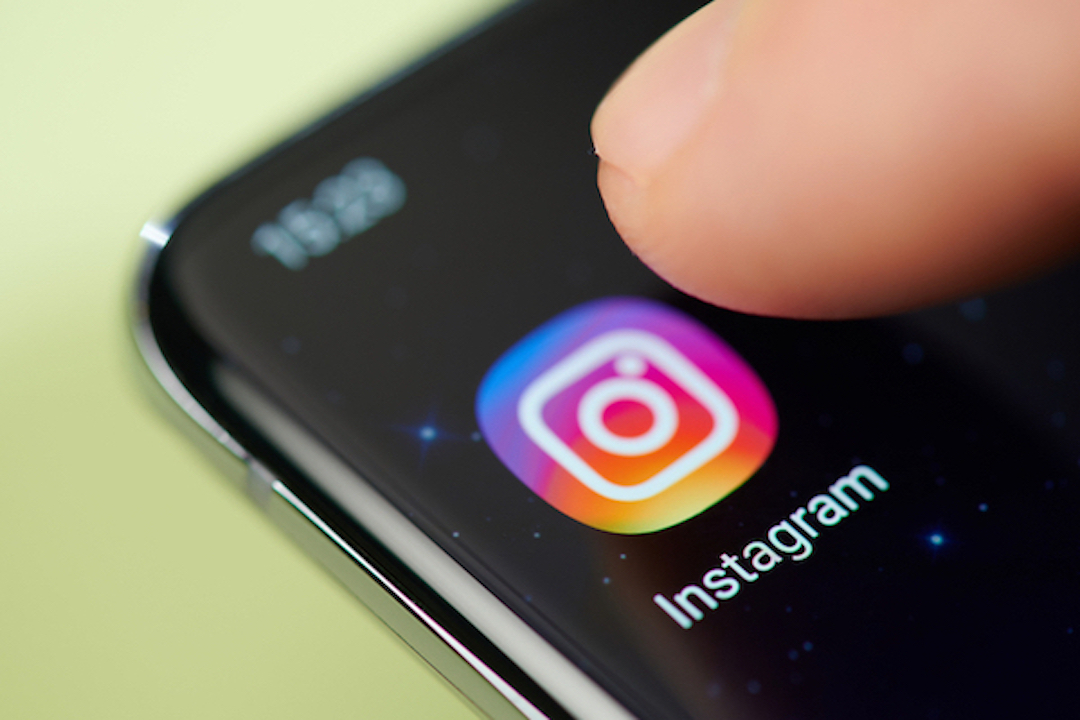 Image ID 211469244 © via Dimarik16 | Dreamstime.com
In a recent story on Instagram, Meta founder Mark Zuckerberg revealed a new search feature for its maps that will help users discover local businesses in the region right within the app.
When looking up a section of the map, users will now be able to explore popular tagged locations in the surrounding area, and can even filter businesses by categories including restaurants, cafés, beauty salons, and parks.
The dynamic search function will offers users a more tailored and immersive experience when looking up businesses near them, meaning that the perfect spot for a day out is now just a tap away via tagged posts, stories, guides, or even relevant hashtags.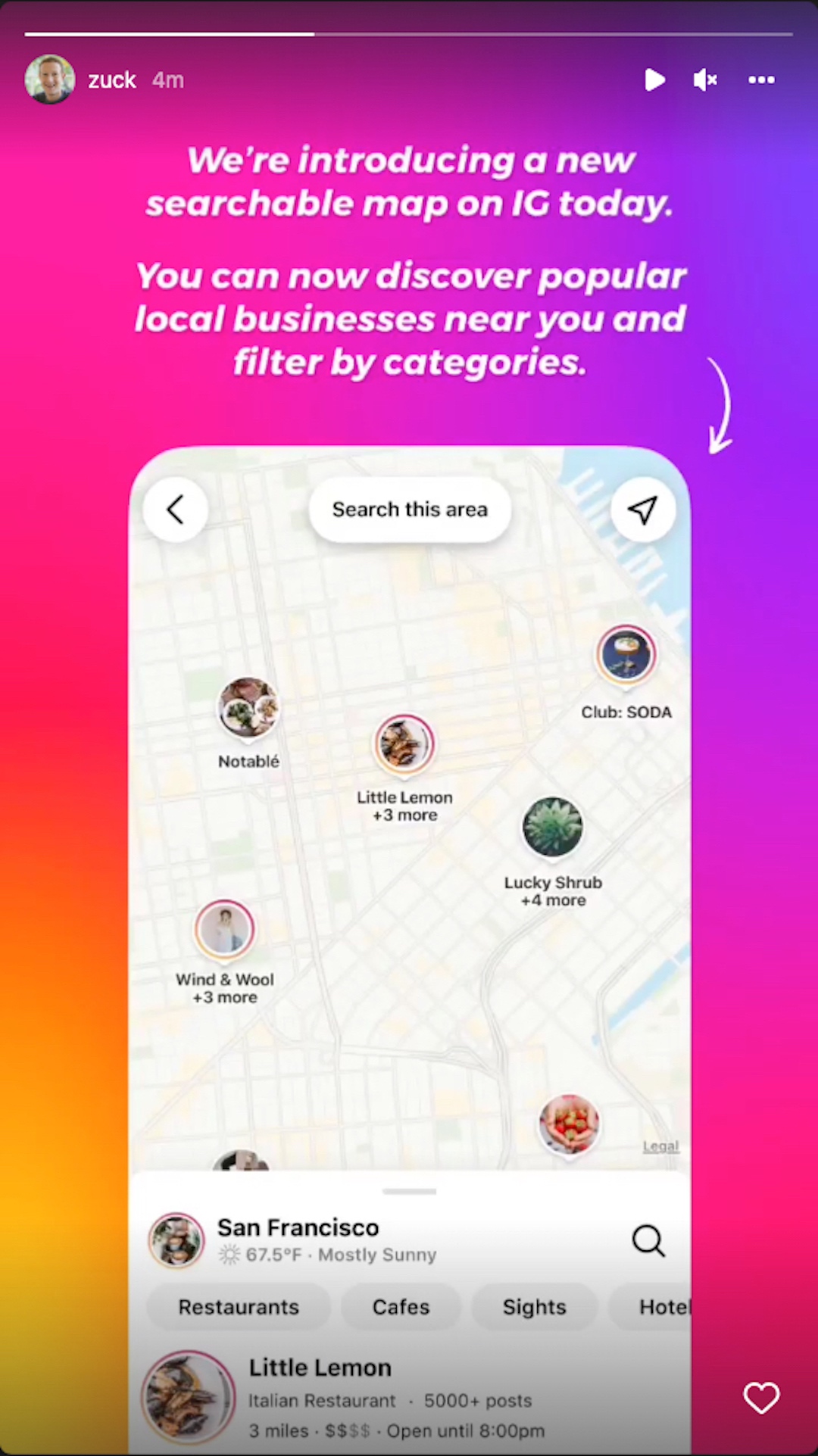 Screenshot via Mark Zuckerberg
As PetaPixel points out, Meta's move to make Instagram the one-stop-shop for all of its users' needs is in line with what Google's Senior Vice President Prabhaka Raghavan had described in a recent speech. Raghavan noted that the search engine's services were no longer as popular due to users' preference in using social media to discover new places, ideas, and activities. 
With 40% of 18 to 24-year-olds indicating they regularly visit Instagram or its rival, TikTok, to get inspired for lunch, perhaps these applications could soon turn into the next Google Maps.
[via Social Media Today and PetaPixel, cover image via Dimarik16 | Dreamstime.com]