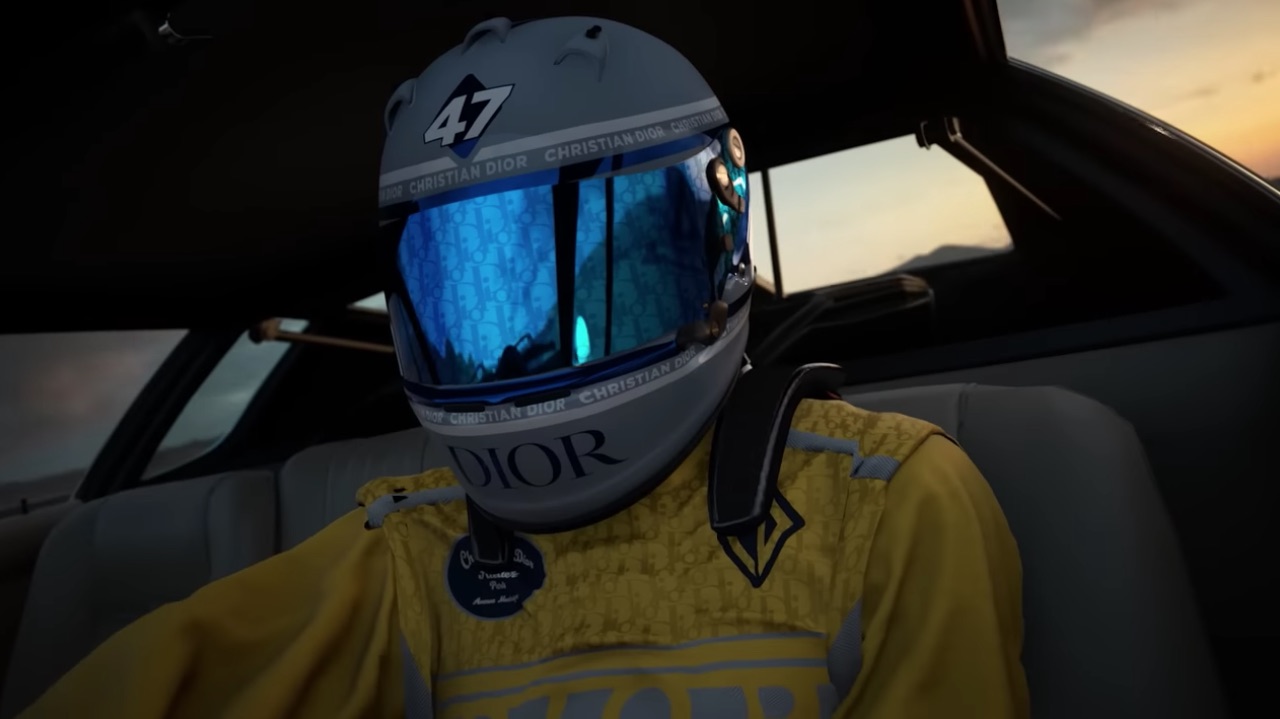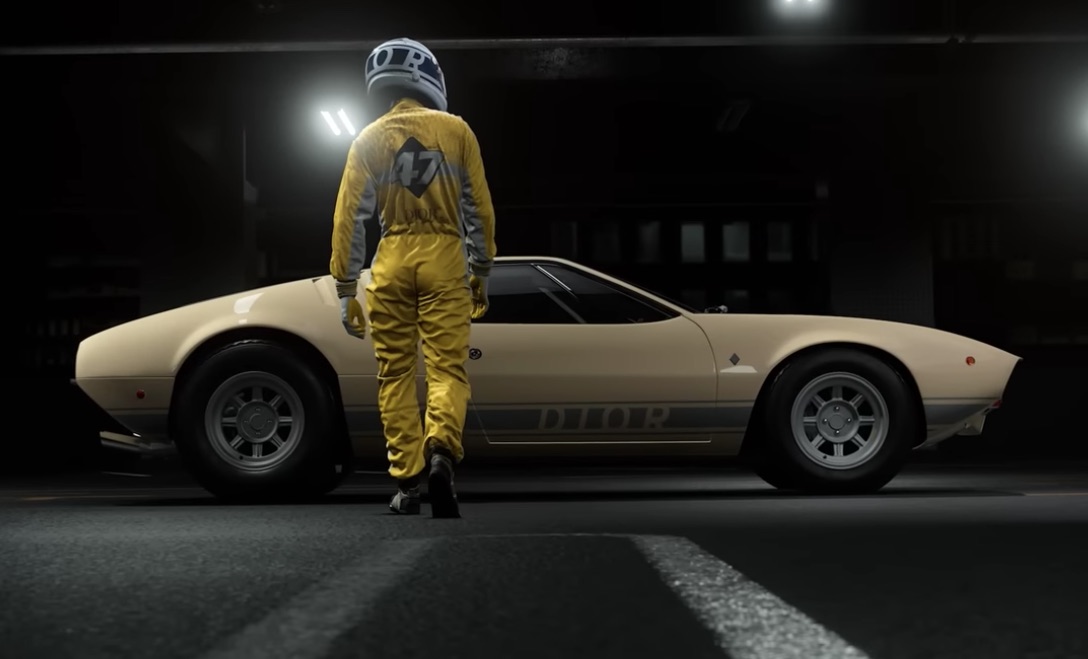 Image via Gran Turismo TV
It's off to the races with Dior as the luxury brand enters the gaming world with its debut in Gran Turismo 7.
The collaboration was announced at the Gran Turismo World Series Tournament in Salzberg, Austria. Dior's menswear designer Kim Jones will be creating specially-designed racing suits and car exteriors for the game.
A De Tomaso Mangusta has received a luxury upgrade with a two-tone beige and gray livery dreamed up by Jones. The car is envisioned with the number 47 on the hood, with Dior decals dotted throughout the body in celebration of the fashion brand's first runway in 1947.
Along with the car isa new avatar, fully decked out exclusively in Dior gear. Seen wearing a yellow Dior monogrammed suit with the iconic Christian Dior Atelier Avenue Montaigne logo on gloves, a helmet, and special 'Diorizon' racing boots, it wouldn't be a stretch for the avatar to even strut down the runway at the next Paris Fashion Week.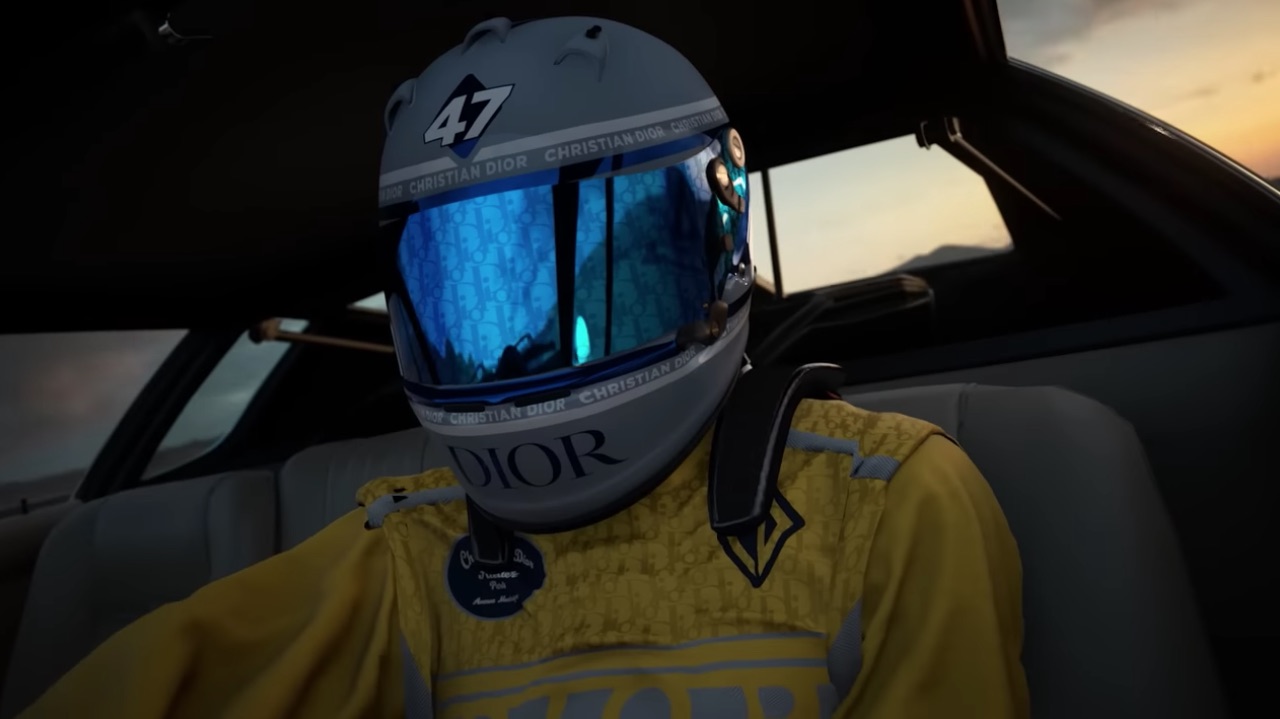 Image via Gran Turismo TV
Gran Turismo has partnered with other fashion brands before in the past for liveries and race suits, including streetwear brand Anti Social Social Club and watchmaker TAG Heuer. Now, it's speeding into the world of high fashion.
The new patch will be added to the game on August 25. 
[via Vogue Business and Forbes, cover image via Gran Turismo TV]